Love Where You Live—
Love How You Live
You'll find a wide range of wellness programs, lifelong learning opportunities and abundant amenities waiting for you at Westminster at Lake Ridge. Start your day with the energizing movements at tai chi class, then sharpen your mind with a lively discussion about subjects ranging from investments to current events. Take a class that clarifies the mysteries of technology, or learn conversational Italian. If art is your passion, join a painting or mosaics group, visit one of Washington DC's many museums or monuments, or attend a dance on campus. The choice is yours!
Services and amenities
A variety of dining options, including an all-day bistro with al fresco seating and lounge bar; an elevated dining room; and a wine bar plus two private dining rooms
Chapel, staff chaplain and on-site spiritual services
Salon/Day Spa
Well-stocked library
Computer room, with Wi-Fi hotspots around the campus
Gift shop
Woodworking shop
Two fishing ponds
Multifunctional lounges
Pickleball court
Easy access to the charming village of Occoquan
Classrooms
Medical Clinic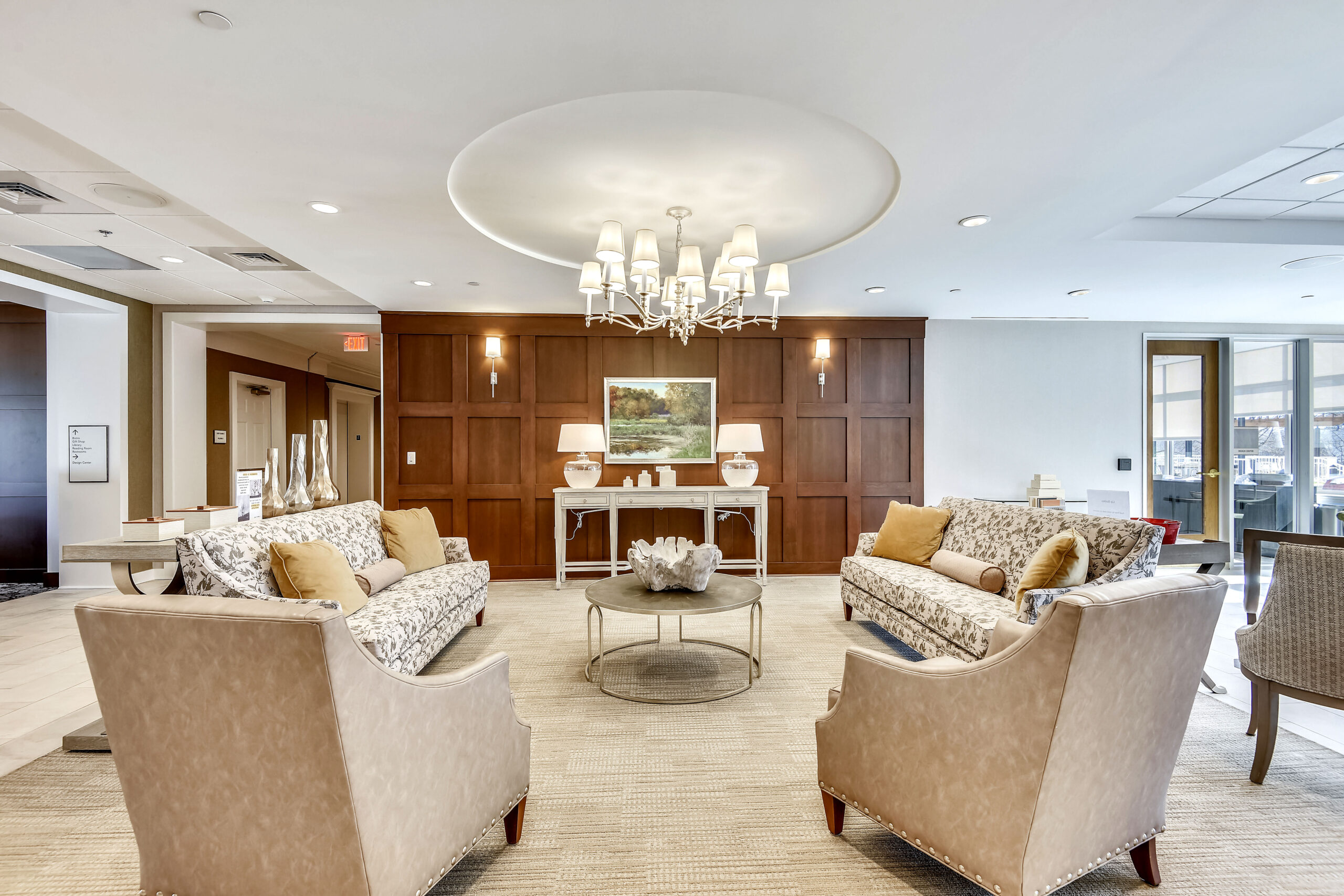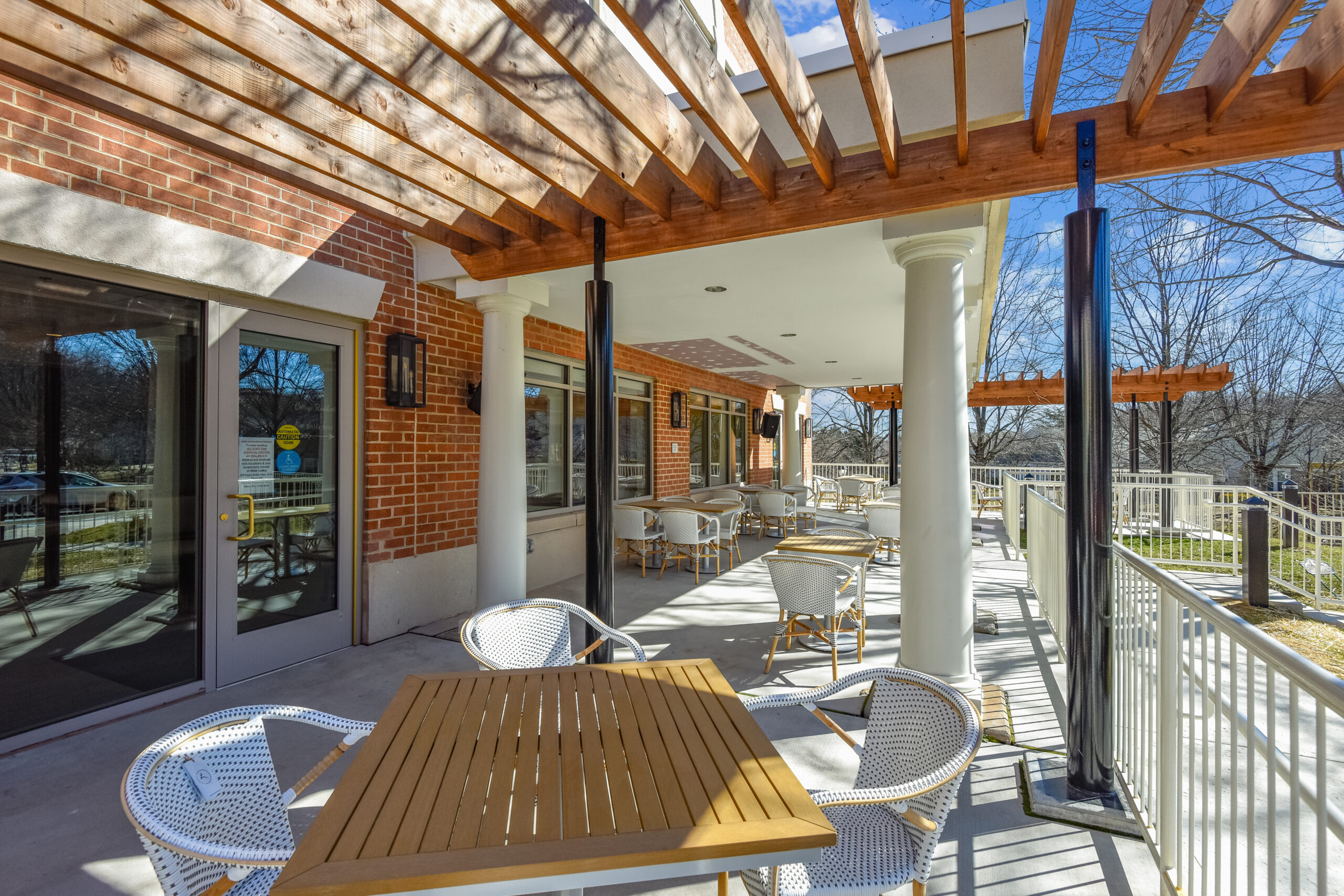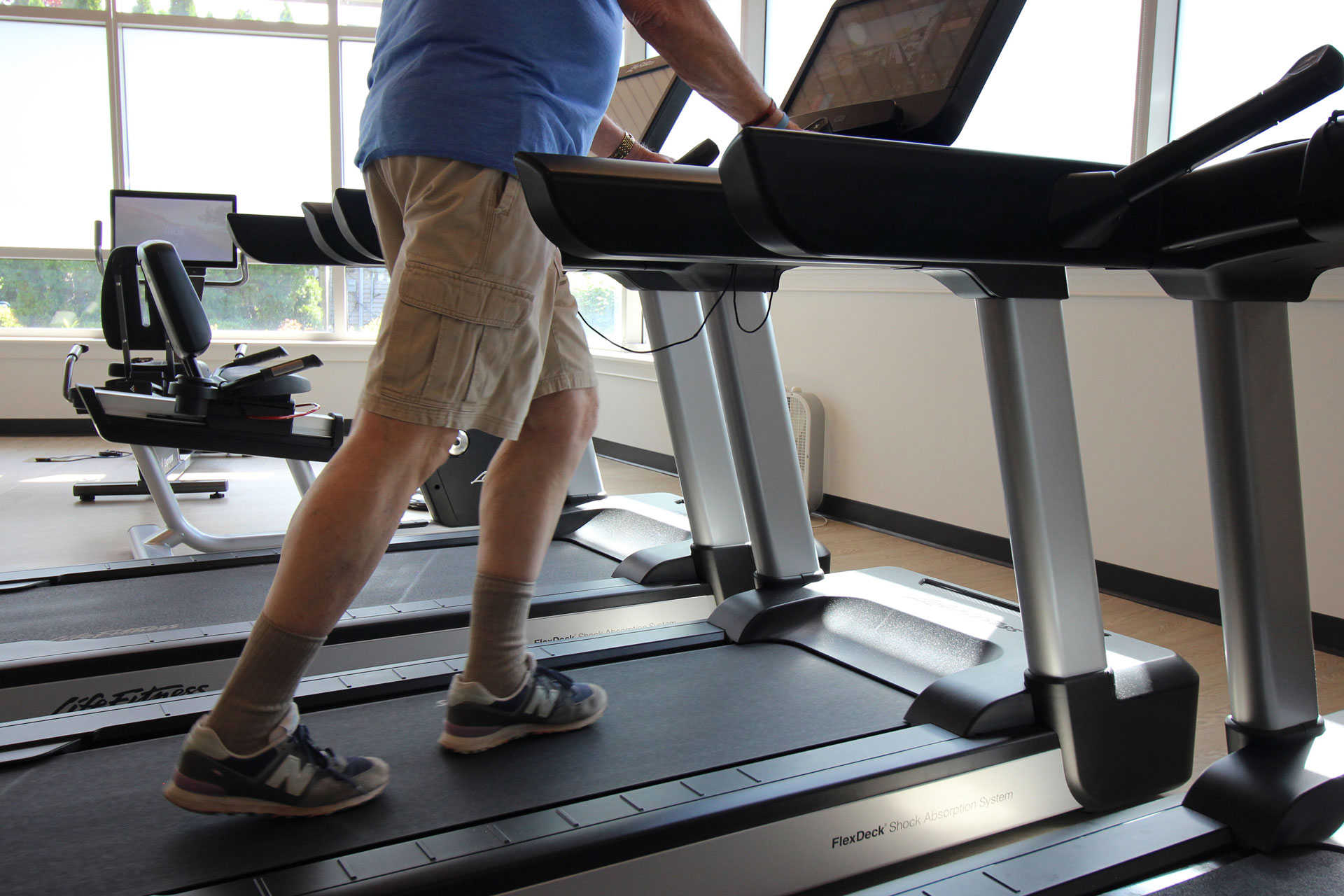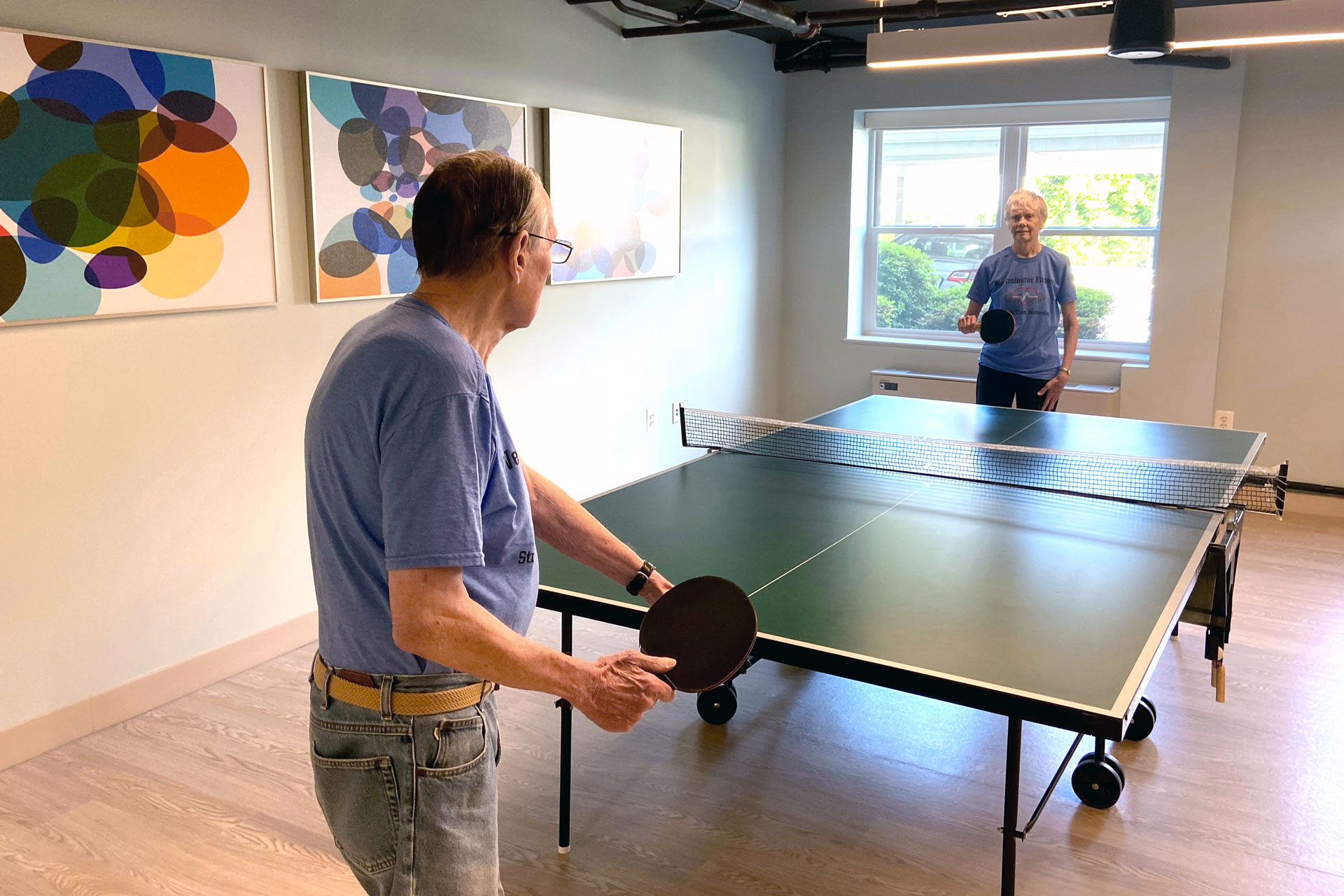 Center For Healthy Living
Westminster at Lake Ridge's state-of-the-art Center for Healthy Living includes amenities for the entire community. The center reflects our ongoing commitment to provide residents with the resources to achieve and maintain an integrated and engaged life.
Fitness Center and Weight Room

Heated Saltwater Pool and Hot Tub

Locker Room with Showers

Indoor Greenhouse and Gardening Areas

Multifunctional Studio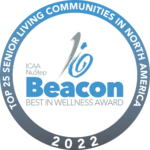 Westminster at Lake Ridge has been recognized as a 2022 ICAA NuStep Beacon Award Winner, in recognition of the 25 best senior living communities in North America.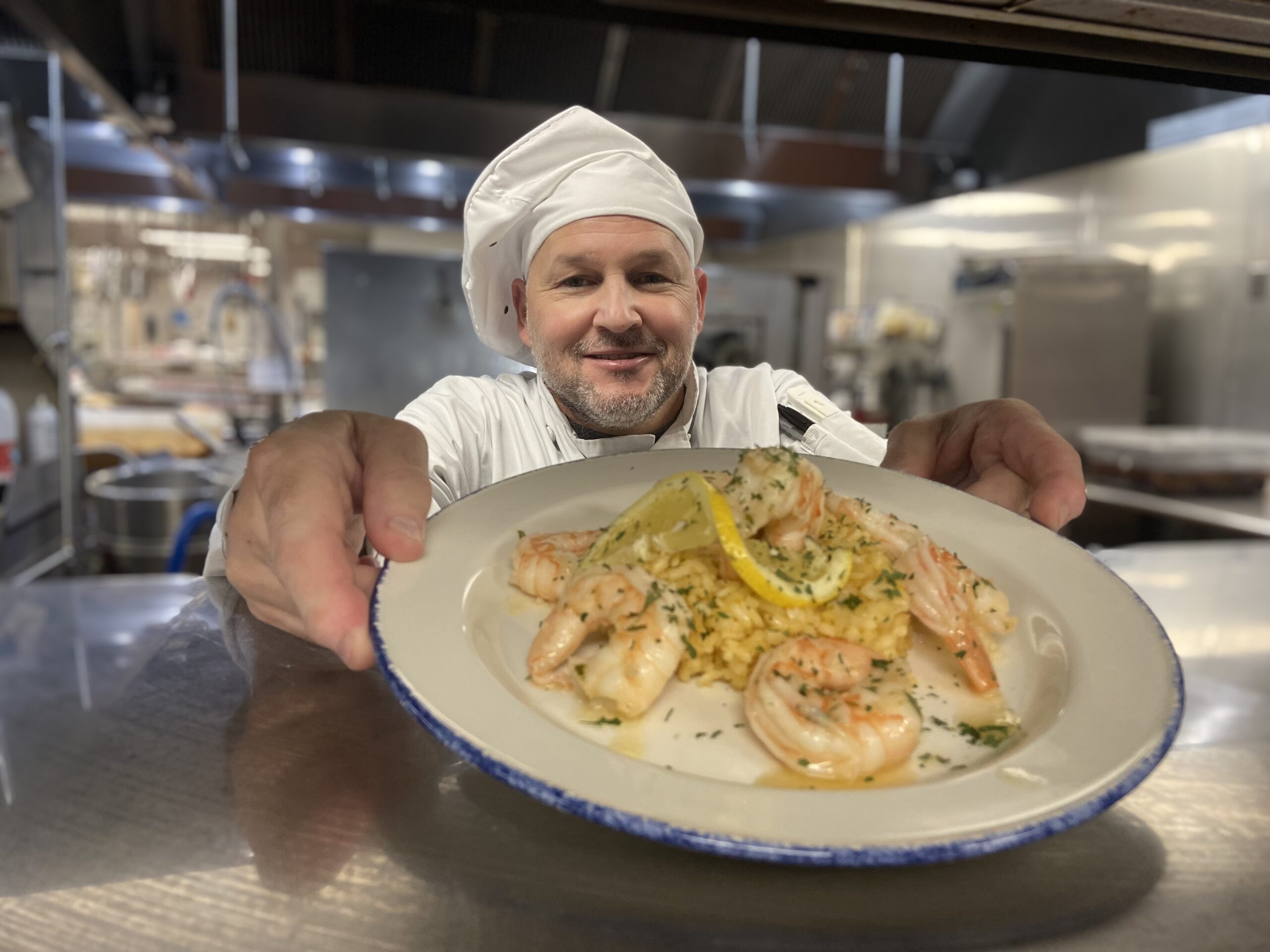 Dining
Just steps from your door, you'll find a variety of palate-pleasing and healthy dining options on our retirement community menu. Whether you're in the mood for a glass of wine before dinner at the new wine bar, an elevated dining room with distinct destinations, or coffee and a quick bite from the all-day bistro and lounge, your meal is prepared by our Dining Services team with the freshest local ingredients, awareness of individual dietary needs and great care and attention to detail.
For special occasions, you're welcome to host a catered event in your own cottage or apartment home, or entertain family and friends in one of our two redesigned Private Dining Rooms.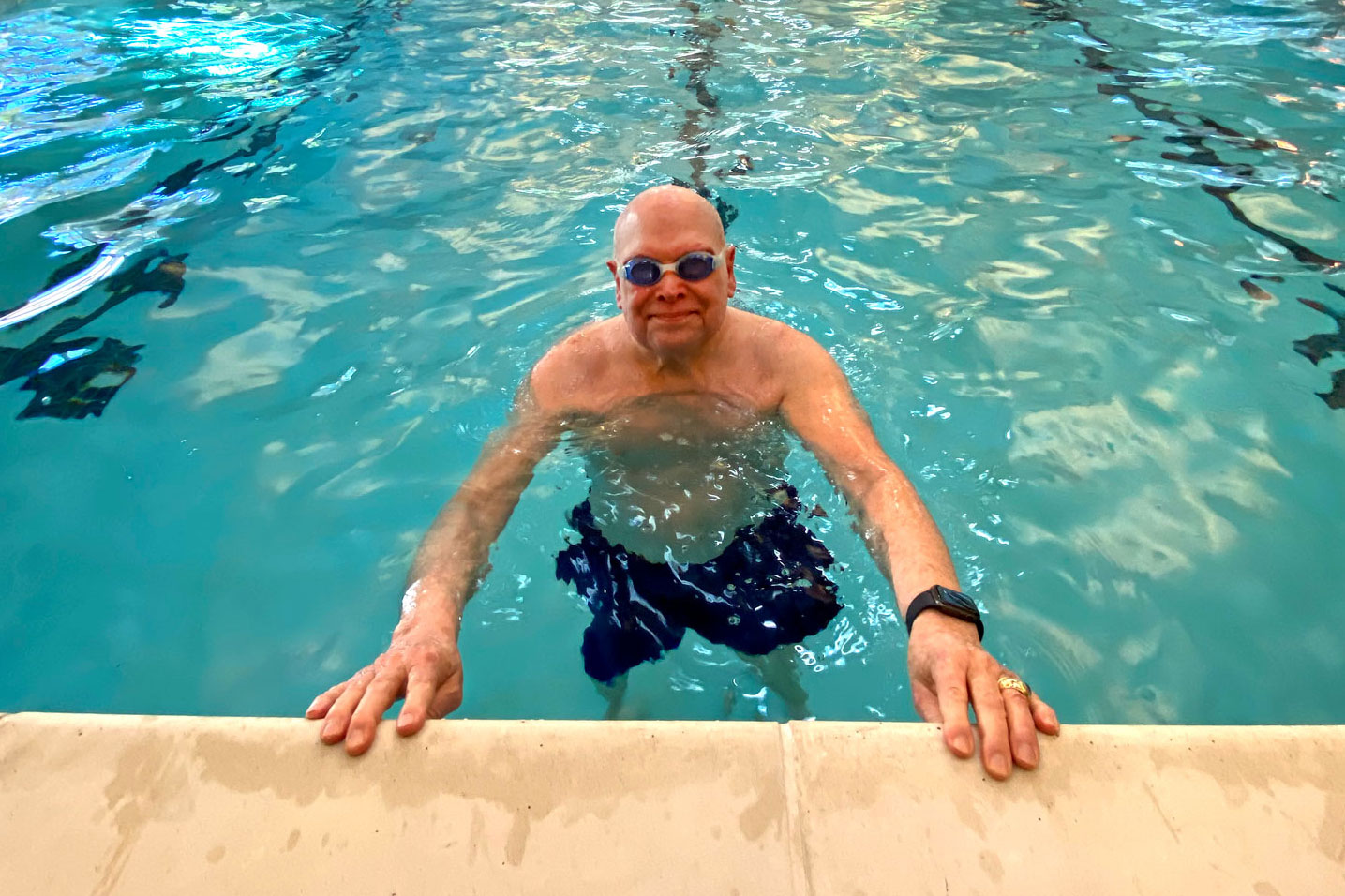 Fitness
Everyday life at Westminster at Lake Ridge promotes health and well-being. Our goal is to enhance your lifestyle with a wide range of added services to accommodate every preference and fitness level. The new Westminster at Lake Ridge Fitness
Center features top-of-the-line exercise equipment for strength and balance training, stretching, agility and circuit training. We offer tai chi, qigong, and aqua classes, all with a full-time Fitness & Wellness Coordinator to help you along the way. A full program of daily group classes is structured to meet your personal fitness needs and goals; we also offer personal training and individual workouts.
Our fitness and wellness services include:
Fitness Center open 24 hours a day
State-of-the-art fitness equipment
Heated indoor swimming pool and Jacuzzi
Tai chi, strength and agility classes for all levels, and water aerobics
Pickleball court
Walking trails
Meet the Residents
James and Juliette George share why the continuing care concept was an important part of their decision to move. Our community focuses on an engaging lifestyle for a person's well-being by offering various programs, amenities and more.
Diversity and Inclusion
Westminster at Lake Ridge celebrates the remarkable beauty of Northern Virginia, its passion and heritage and, most importantly, its people. We are dedicated to reaching out to those whom we touch through an environment of respect, and pledge to help build better lives today and tomorrow—together, through empowerment, appreciation, and a sense of inclusion for all.
Engaged Living is the cornerstone of every Ingleside community, and these two simple words define our complete commitment to pledge respect, appreciation and a sense of inclusion for all.
Westminster at Lake Ridge recently earned the SAGECare Platinum-level lesbian, gay, bisexual, and transgender (LGBT) cultural competency credential. SAGE is acknowledged as the foremost comprehensive, national cultural competency training program dedicated to improving lives of LGBT older adults.
The SAGE certification program is synergistic with Ingleside's core values of inclusion, diversity and engagement, represented throughout our organization and with our mission to provide the very best person-directed care for all.