Ingleside at King Farm offers you the amenities, comforts and security to support a healthy and enriching retirement lifestyle. With an abundance of retirement community programming available from morning till night, you will find countless opportunities to live every moment to the fullest. With the addition of the new Center for Healthy Living, Ingleside at King Farm has added even more opportunities for an engaged lifestyle. Invigorate your body in the fitness center and indoor heated pool, engage your mind with classes and guest presentations, socialize with a friendly game of bridge or relax with a good book from the library. Low-key or lively, the choice is yours.
Services and Amenities
Ingleside at King Farm takes care of key services, such as maintenance and upkeep, utilities and security, so you have the freedom to pursue your passions and enjoy your retirement life.
Flexible dining plan that offers variety in every aspect, including a choice of meal times and venues, restaurant-style menu selections, and guest meals for family and friends
Utilities, including gas, electricity, water and basic cable
A secure lifestyle that includes emergency response and 24-hour concierge services
Underground parking with elevator access to residences
Indoor heated pool and spa
Scheduled transportation provided for appointments, shopping, and other points of interest
Spiritual programs and study groups
Special musical, theatrical, and educational programs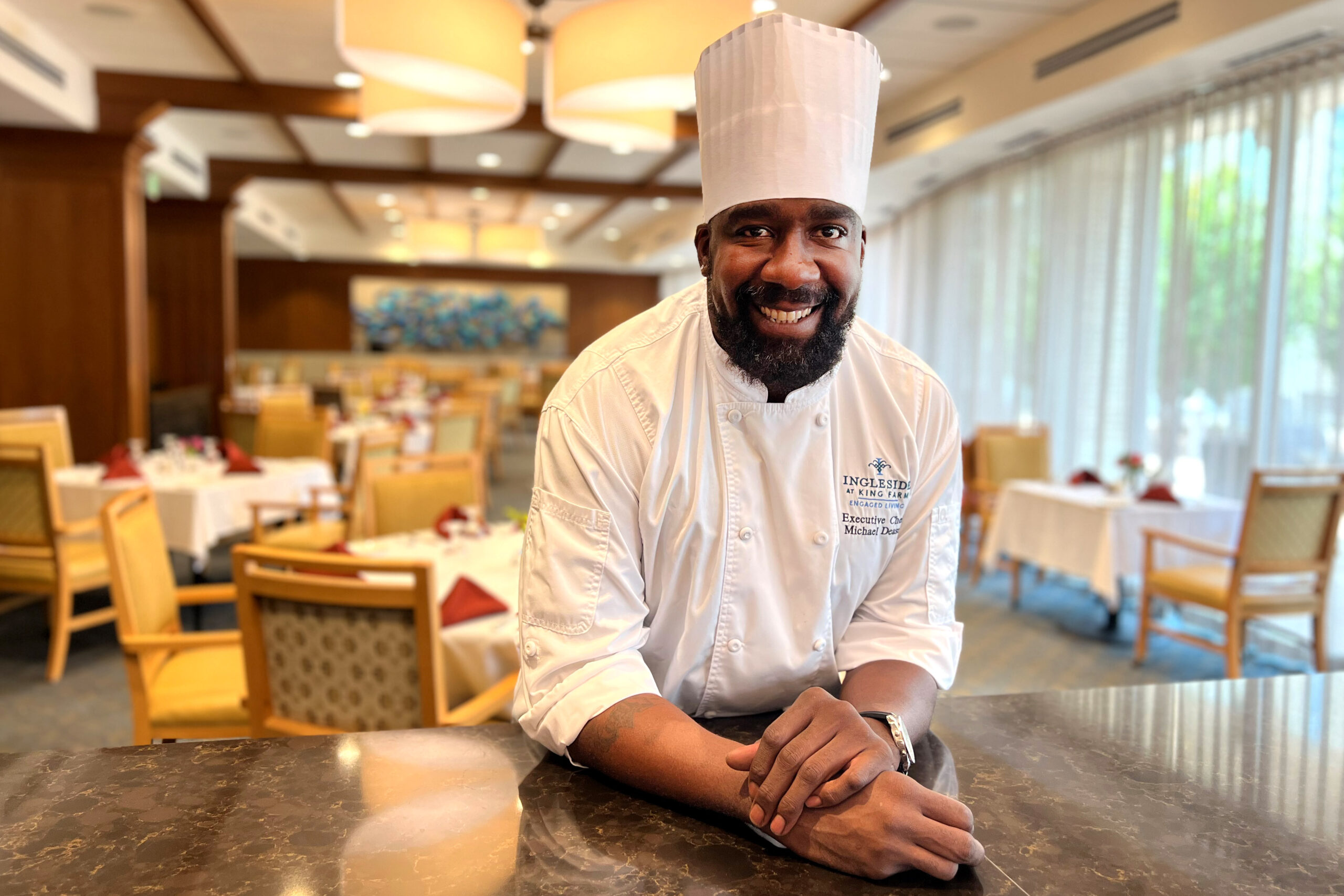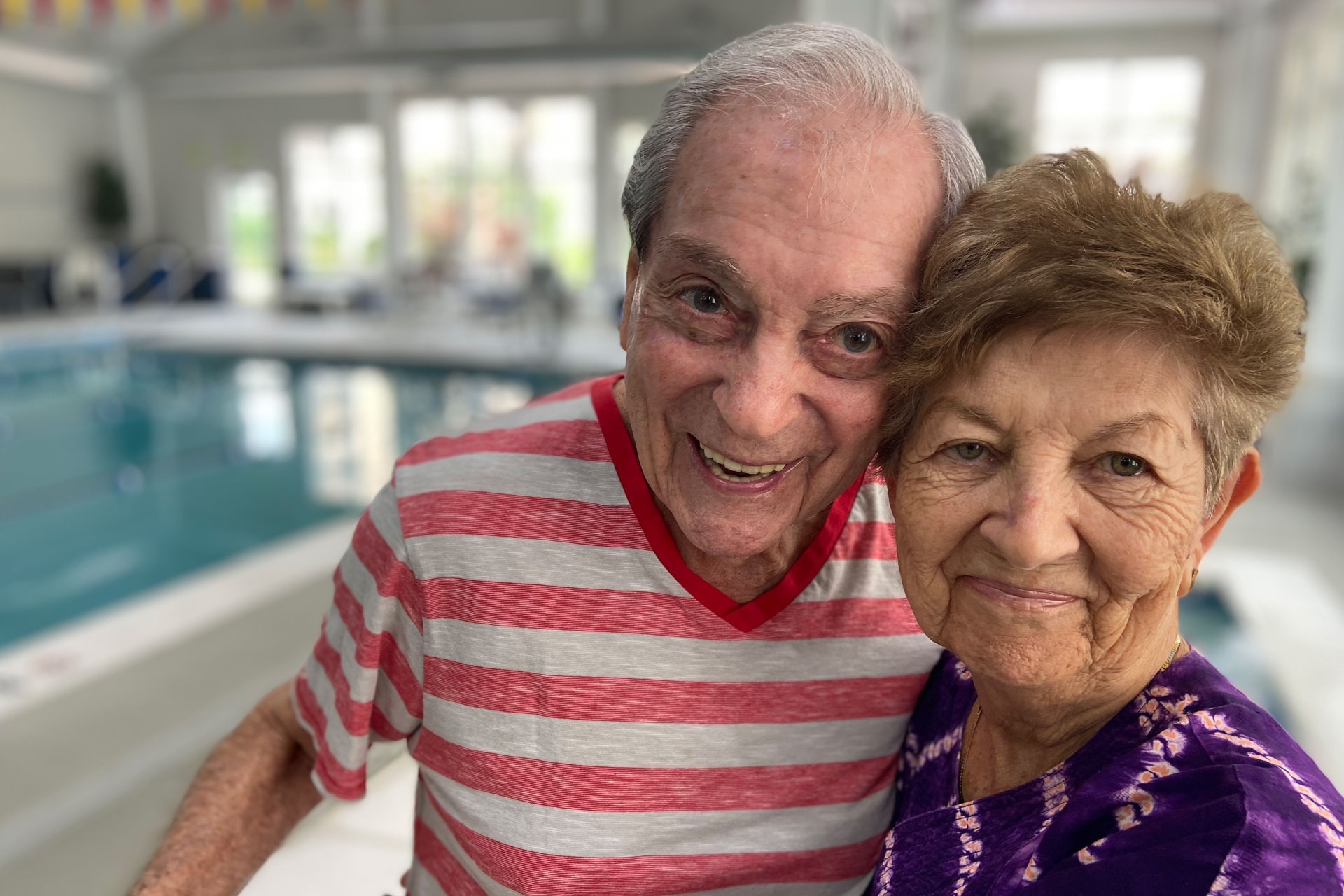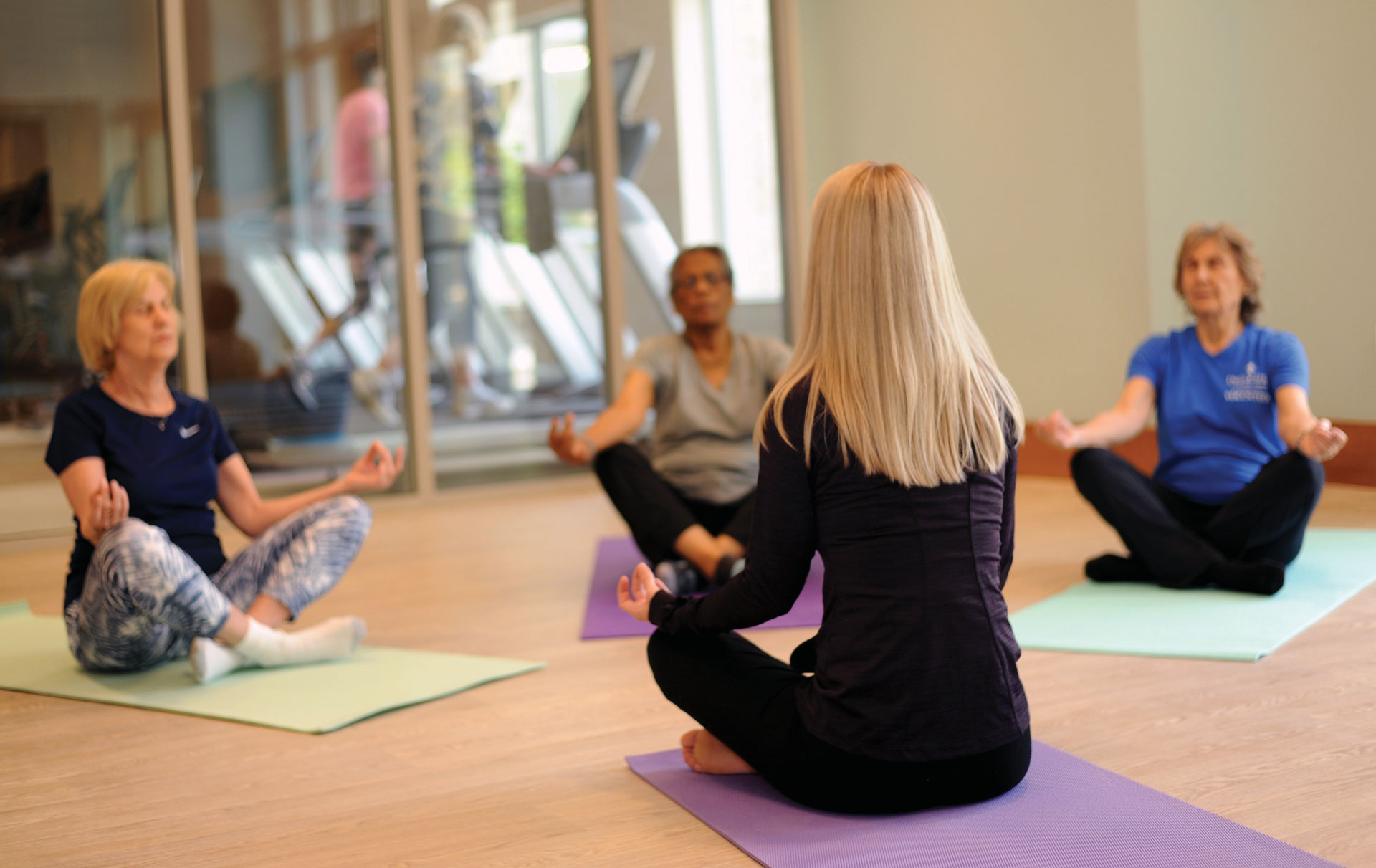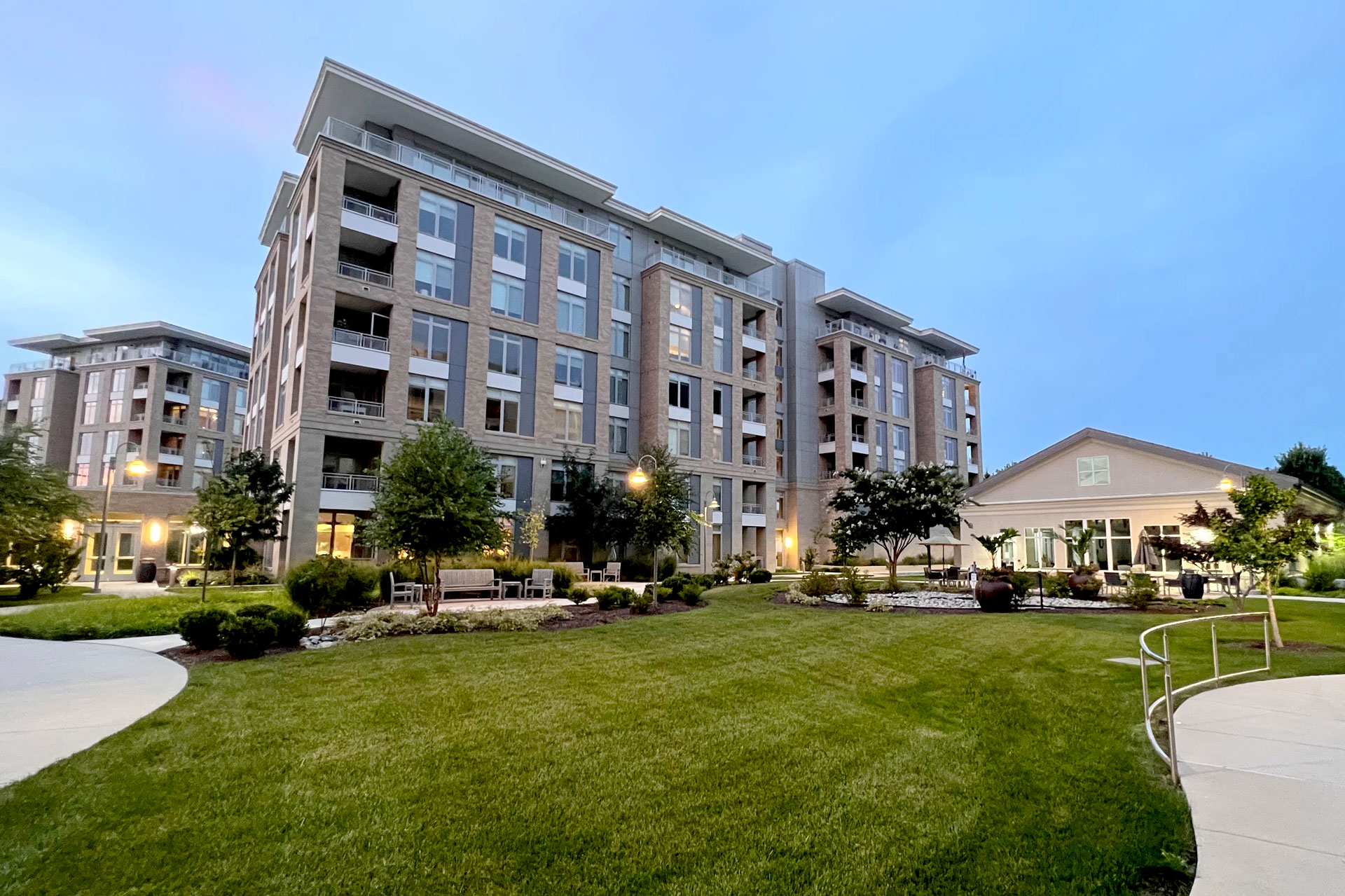 Center For Healthy Living
Ingleside at King Farm's state-of-the-art Center for Healthy Living, includes amenities for the entire community. The center reflects our ongoing commitment to provide residents with the resources to achieve and maintain an integrated and engaged life.
Cultural Arts Center
New library
Art studio
Classroom/instructional space
Game room and card room
Meditation space
Fitness and yoga studio
Spa and salon
Courtyards
Outdoor patio for art, tai chi, and yoga
Dining al fresco
Connection to the existing community, including memory support assisted living and Gardenside buildings
Clinical suite with doctors' offices and exam rooms featuring Bethesda Nutrition and Wellness
Ingleside Engaged, a social day program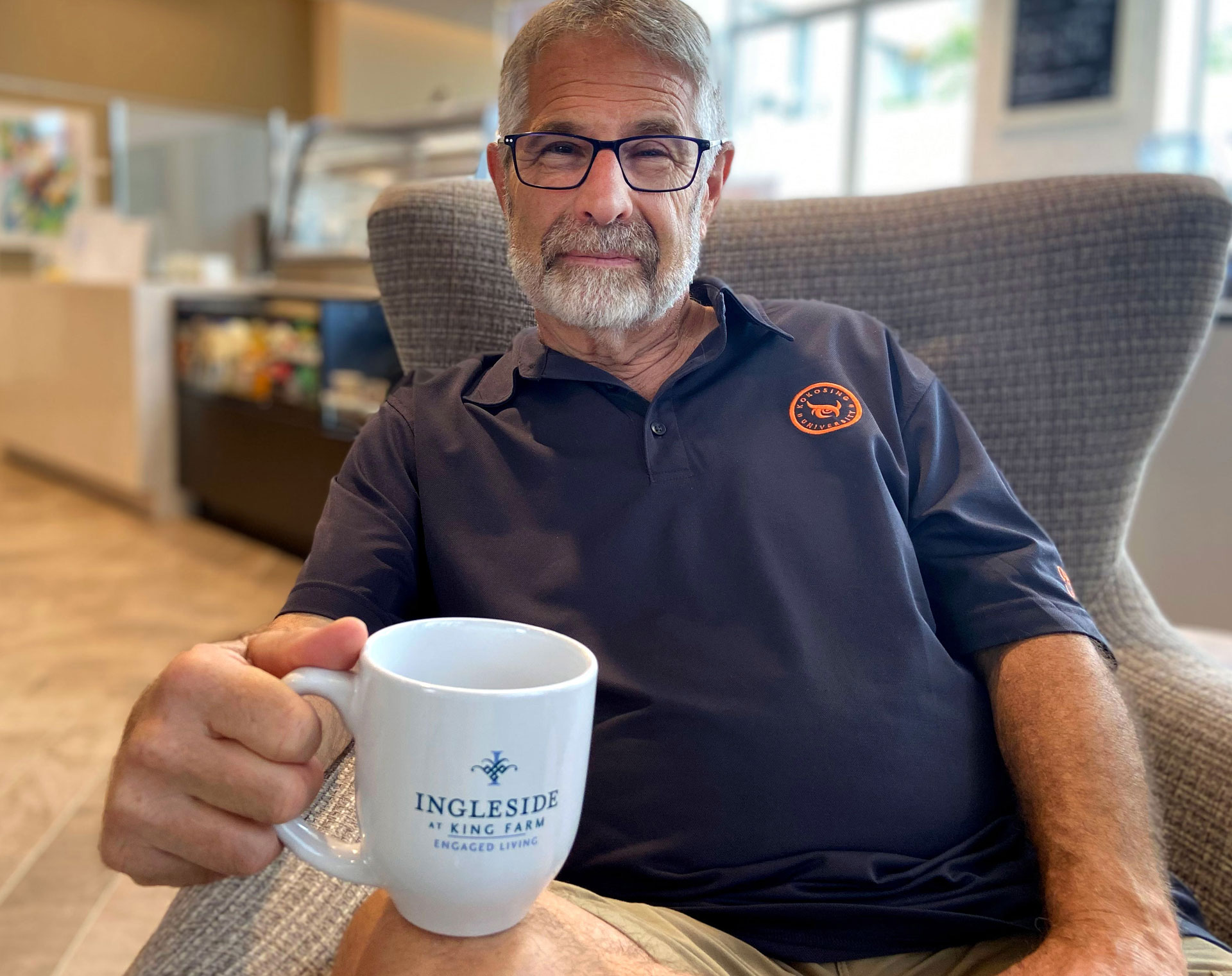 Culinary Dining Experience
Enjoy an informal meal in le Bistro, a quick bite in the Courtyard Café, or a cup of coffee and light fare in the new coffee shop. Join your neighbors in the formal dining room to savor elegant fare prepared with fresh, seasonal ingredients. Host a catered dinner party in the private dining room or your own apartment home. It is your choice. Ingleside at King Farm's flexible dining plan allows you to satisfy your individual tastes and desires. Our inventive gourmet dishes go far beyond the typical retirement community menu.
Meet the Residents
Meet our residents and learn why they love living at Ingleside at King Farm.
Diversity and Inclusion
Ingleside at King Farm is committed to embracing individual uniqueness, by fostering a culture of inclusion that supports diversity. We strive to help all individuals, residents, staff, their families and loved ones, through an environment of respect, to thrive and lead happy, fulfilling lives. We celebrate inclusion as a core strength and an essential part of the very fabric that is the Ingleside at King Farm family.
Engaged Living is the cornerstone of every Ingleside community, and these two simple words define our complete commitment to pledge respect, appreciation and a sense of inclusion for all. Read more about diversity and inclusion at Ingleside Communities.