Celebrating Our Differences
Ingleside celebrates the energy of our nation's capital, the remarkable beauty of Northern Virginia, and the blended urban and small-town feel of Rockville, Maryland. In all of our programs and services, we embrace and promote a culture that acknowledges the diversity of every resident, their loved ones, and our staff and administration, all of whom are part of the Ingleside family.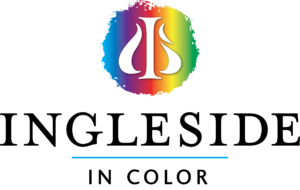 We are committed to embracing individual uniqueness by fostering a culture of inclusion that supports diversity, and strive to help each member of our family thrive and lead a happy, fulfilling life. We celebrate inclusion as a core strength and an essential part of our fabric. Engaged Living is the cornerstone of every Ingleside community and those two simple words define our complete commitment to pledge respect, appreciation, and a sense of inclusion to all.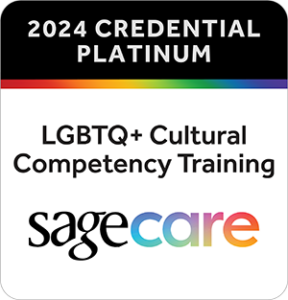 Ingleside at Rock Creek, Westminster at Lake Ridge, and Ingleside at King Farm have earned the 2023 SAGECare platinum-level lesbian, gay, bisexual, and transgender (LGBT) cultural competency certification. SAGECare is acknowledged as the foremost comprehensive national cultural competency training program dedicated to improving the lives of older LGBT adults.
The SAGECare certification program is synergistic with Ingleside's core values of inclusion, diversity and engagement represented throughout our organization and in our mission to provide the very best person-directed care for all.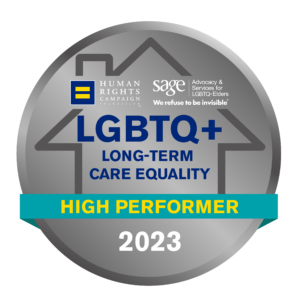 Ingleside is designated as a "LGBTQ+ Long-Term Care Equality High Performer" in the Human Rights Campaign Foundation and SAGE's Long-Term Care Equality Index (LEI). The LEI is the nation's foremost benchmarking survey of residential long-term care and senior housing communities on policies and practices dedicated to the equitable treatment and inclusion of their LGBTQ+ residents, visitors and employees.