Embrace the Power and Spirit of Philanthropy
Established in 1999 as a not-for-profit 501(c)(3) organization, the Westminster Ingleside Foundation represents more than 100 years of tradition, while looking toward the future with a focus on promoting the health and well-being of seniors. The Foundation supports the charitable activities of all Ingleside communities, including Ingleside at Rock Creek, Westminster at Lake Ridge, and Ingleside at King Farm.
Donors can have confidence that their gift benefits the community and fund of their choice, as well as continue the legacy of support that provides housing and life services. Residents, through no fault of their own that have "outlived" their personal resources and can no longer afford the cost of living, will be given a welcoming and supportive home throughout their lifetime.
How Your Gift Helps
Your gift to the Westminster Ingleside Foundation helps raise funds in support of the Life Plan Communities of Ingleside at Rock Creek, Westminster at Lake Ridge, and Ingleside at King Farm. It will provide the Foundation with the resources to:
Raise charitable funds to help residents in need
Enhance the quality of life for all residents
Build an endowment for the future
Learn more about the work of the Westminster Ingleside Foundation and the difference it makes in the lives of beneficiaries and contributors alike in the 2022 Ingleside Annual Report. You can also read more about donors that have made gifts to our community.
Ways to Give
The Westminster Ingleside Foundation works to assist residents who have outlived their resources and to fund special projects and programs that enhance the lives of our residents. You can help build our resources through a general gift to the Foundation itself or designate a gift to a particular community. There are many ways to be part of this tradition of giving and caring.
All gifts to the Westminster Ingleside Foundation are tax-deductible, as we are a 501(c)(3) not-for-profit organization working
to raise charitable funds for our three Ingleside Continuing Care Retirement Communities.
IRA charitable rollover gift
The benefits of an IRA charitable rollover gift include: satisfying the required minimum distribution, avoiding income tax on IRA withdrawals, and supporting the important work of Westminster Ingleside Foundation with a tax-free gift. Download the IRA Charitable Rollover Letter Template to request a gift distribution from your IRA administrator, or learn more about planned giving. Thank you in advance for your generosity to our communities!
OUR MISSION
Through the Resident Supporting Funds, the Foundation assures that no resident will ever be asked to leave Ingleside
due to financial hardship through no fault of their own.
The Foundation enhances the quality of life for current and future residents by funding special capital and operating initiatives in our communities.
By building endowments, the Foundation assures perpetual support for important Ingleside community programs.
Westminster Ingleside Foundation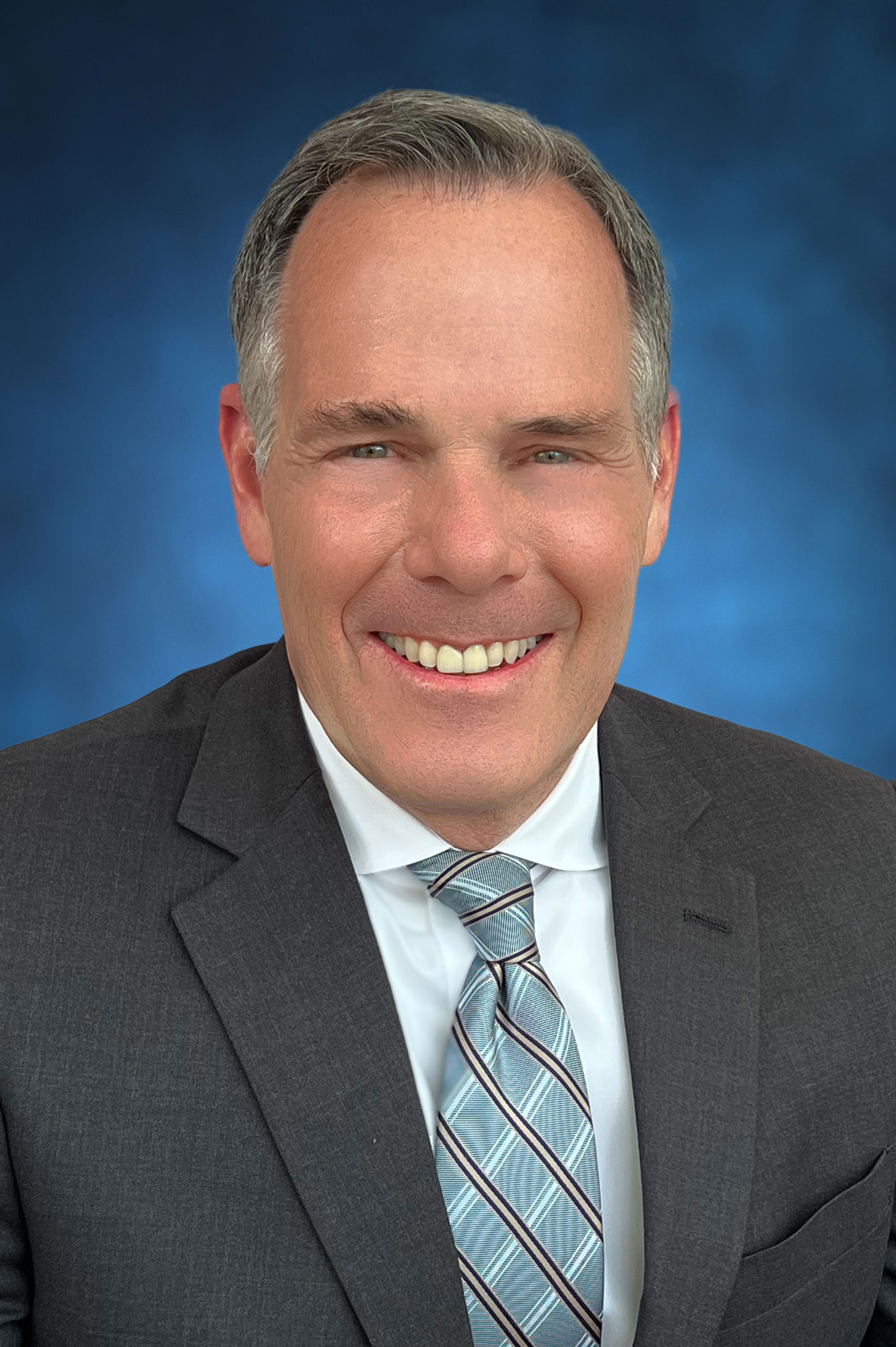 DOUGLAS C. MYERS
President and CEO, Westminster Ingleside Foundation
---
Douglas C. Myers has extensive experience in advance philanthropy supporting the missions of not-for-profit health care and educational organizations. His greatest satisfaction is when he matches the passions and interests of donors with the needs of those served by nonprofits. He has experience in board development, strategic planning, endowment building, leadership giving, capital campaigns, and foundation operations. As Westminster Ingleside Foundation President & CEO Doug leads the Foundation in advancing philanthropic support for Ingleside at Rock Creek, Westminster at Lake Ridge, and Ingleside at King Farm. He takes great pride in knowing that no one has ever been asked to leave an Ingleside community due to financial hardship of no fault of their own. Additionally, Ingleside has a robust employee scholarship program to help attract, train, and retain outstanding employees. He is excited by the numerous untapped opportunities to improve the quality of life those who live and work at Ingleside. Doug previously held the positions of President & CEO, Asbury Foundation, Associate Vice President of Development at McDaniel College, and was an integral leader for the Suburban Area Healthcare Foundation. He had held the designation of Certified Fund-Raising Executive and has given presentations at numerous professional educational conferences. He has volunteered his service with the American Red Cross, Carroll County Public Schools Education Foundation, The Arc, and UMA.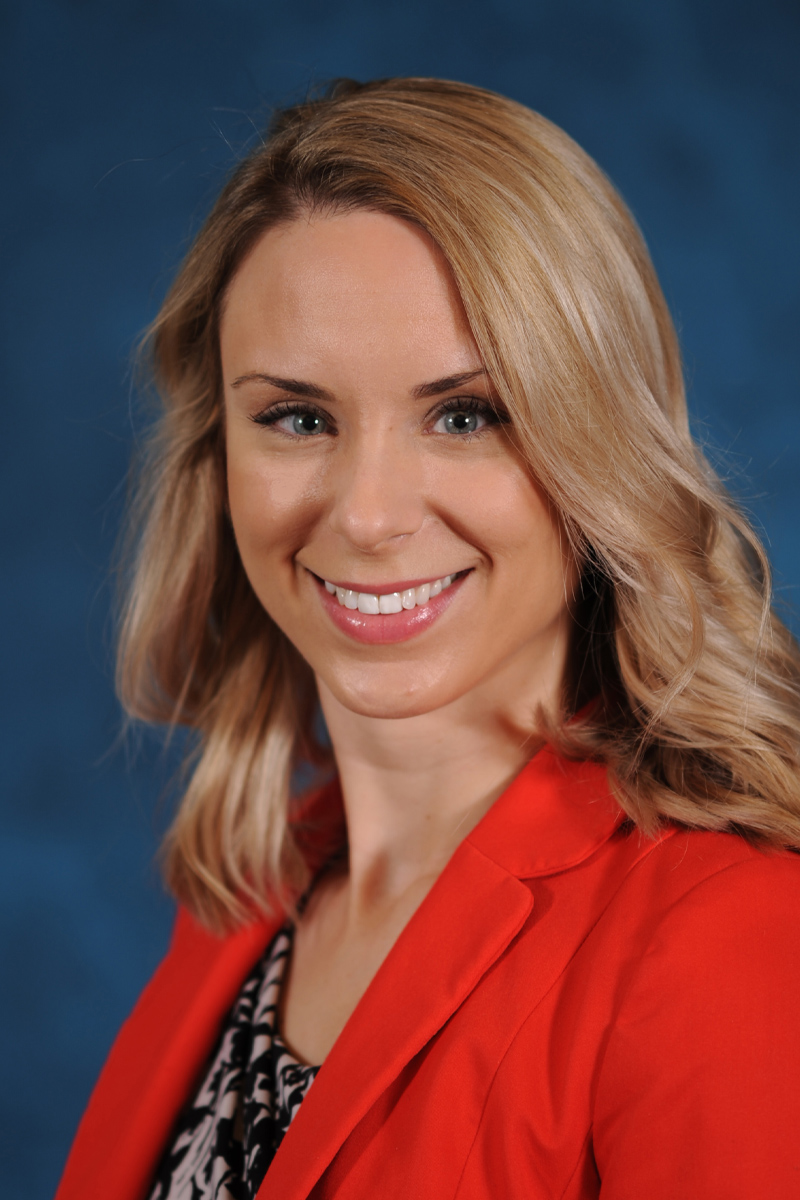 KATE KAVITSKI, MA, RDT, CDP
Associate Director of Development
---
Kate Kavitski has had the privilege of serving senior living communities for over a decade. Her background includes a Bachelor of Arts from Ithaca College and a Master of Arts in Drama Therapy from New York University. Professionally, Kate has served as a Creative Arts Therapist to non-profit communities, Director of Life Enrichment in memory care settings, and Administrator in Independent Living. A visionary thinker and strategic planner, Kate has assisted with the operational development and opening of a Center for Healthy Living and Memory Support-Assisted Living. Kate is honored to serve as Associate Director of Development where she will lead annual giving, tribute giving, donor recognition, events, and other projects that will further elevate the experience of living at Ingleside.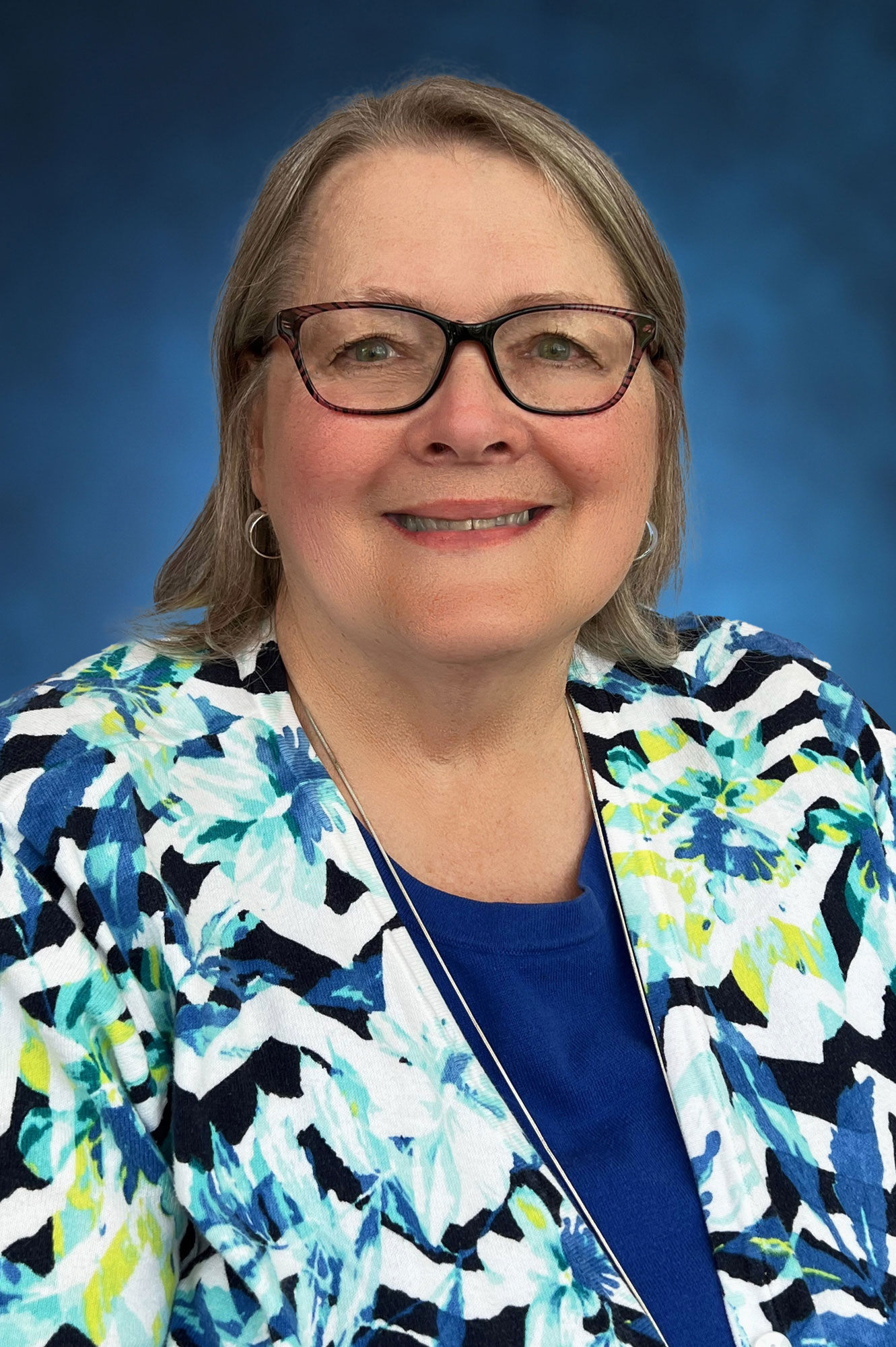 DORI HOCKER
Manager of Donor Relations
---
Bio coming soon...
Westminster Ingleside Foundation
Board of Directors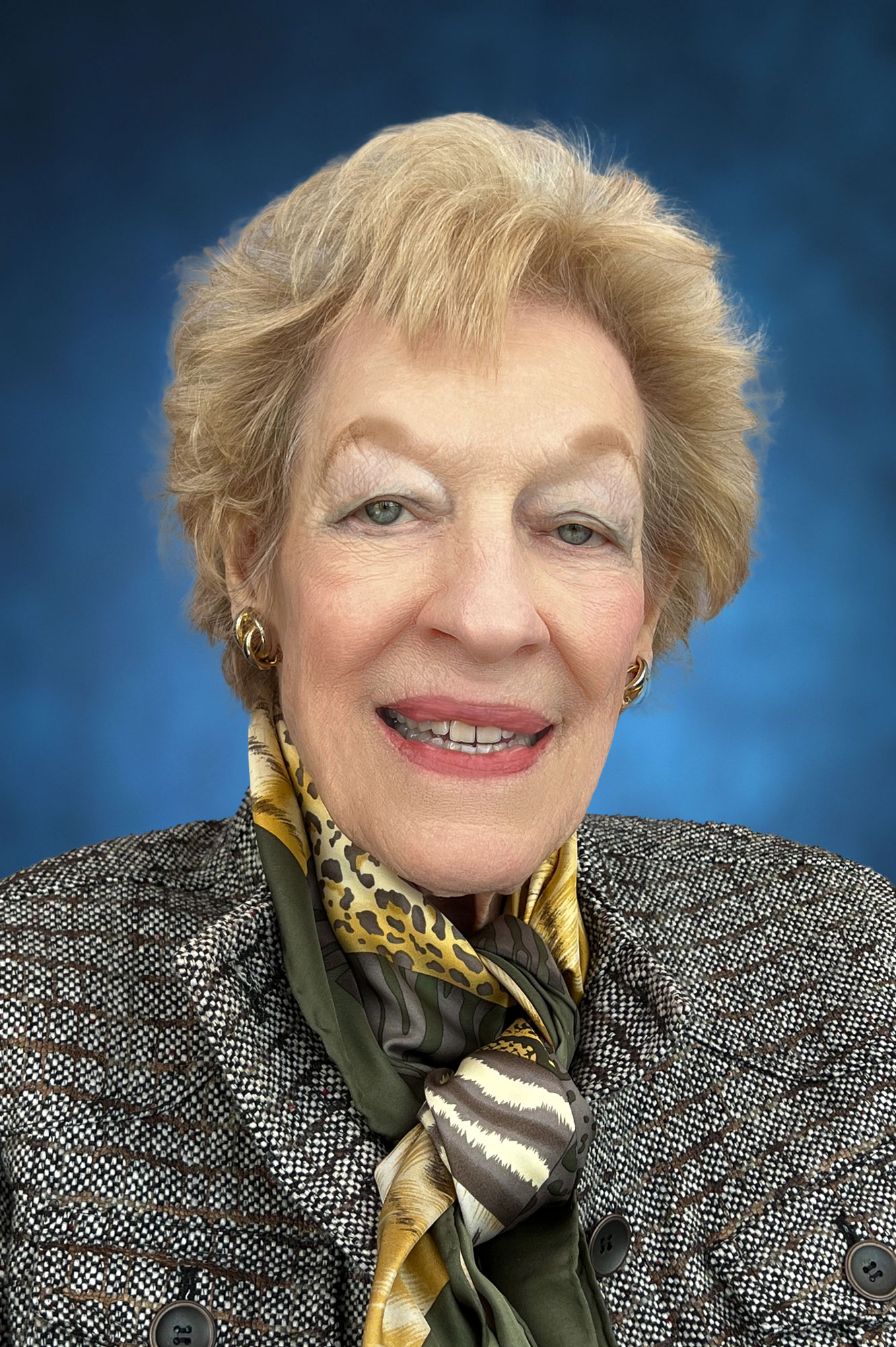 JANET HAASE KELLEY
Chair
---
Janet Haase Kelley graduated from Radcliffe College and holds a Master of Business Administration degree from Harvard Business School. After graduation, she worked in the financial services/banking industry for over 20 years at First National Bank of Chicago (subsequently merged into JP Morgan Chase). She served in its New York office from 1987 to 1989, working on international trade and finance, as vice president in its Washington, DC, office from 1990 to 1992, working on cash management and electronic payments; as well as working on commercial lending in its Houston and Chicago offices. She was adjunct professor of business administration at the University of St. Thomas in Houston, Texas.

Kelley's community activities have included Radcliffe of Houston; Harvard Business School Club of Houston; Harvard University Alumni Association, Cambridge, Massachusetts; United Nations Association, Houston Chapter; Houston Ballet; Houston Grand Opera Guild; Metropolitan Opera, National Council, New York, New York; Watergate South Cooperative Apartments, Washington, DC; and Sulgrave Club, Washington, DC

She is a resident of Ingleside at Rock Creek in Washington, DC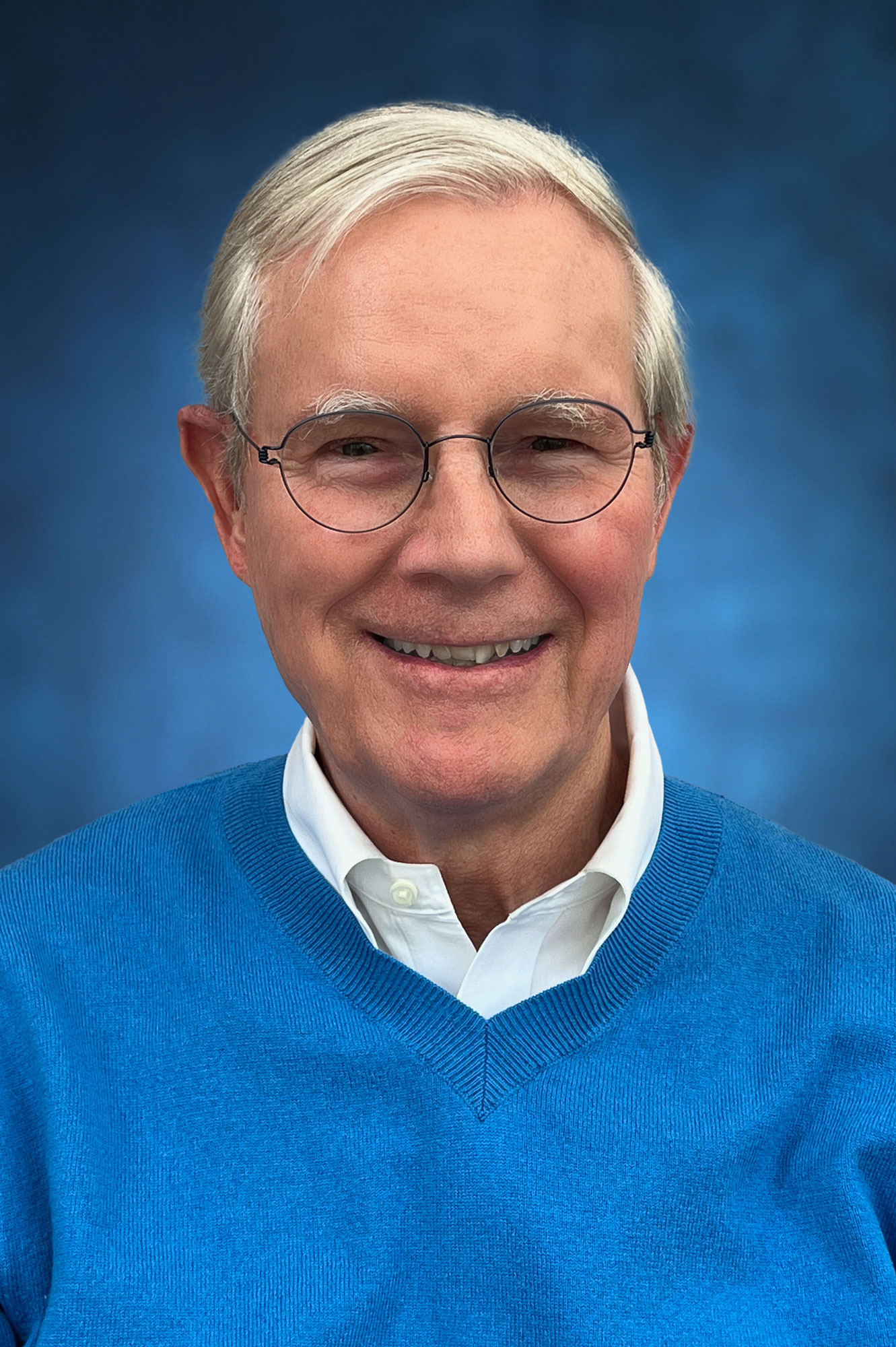 ROBERT (BOB) BREMNER
Vice Chair
---
The early part of Bob Bremner's career was in international finance, beginning at the World Bank Group and then as a founding partner of an international investment banking firm in Washington, DC He then founded an investment and consulting partnership in Dayton, Ohio, that purchased small companies, including a bookstore, which was his passion. The bulk of his for-profit board leadership was for Nuveen Investments, one of the larger firms in a mutual fund industry that experienced rapid growth to become a major factor in managing Americans' savings. Bremner chaired the Mutual Fund board for nine years, led it through the financial crisis of 2008–2009, led industry forums and helped negotiate with financial regulators during a troubled time.

He has had varied not-for-profit leadership experience. Until recently, Bremner served as the chair of the Humanities Council of Washington, DC, the government-sponsored affiliate of the National Endowment for the Humanities. He serves on the investment committee of the Episcopal Diocese of Washington and served as warden of St. Columba's Episcopal Church for four years.

He also serves or has served on the boards of two mental health organizations and the financial oversight committees of other organizations.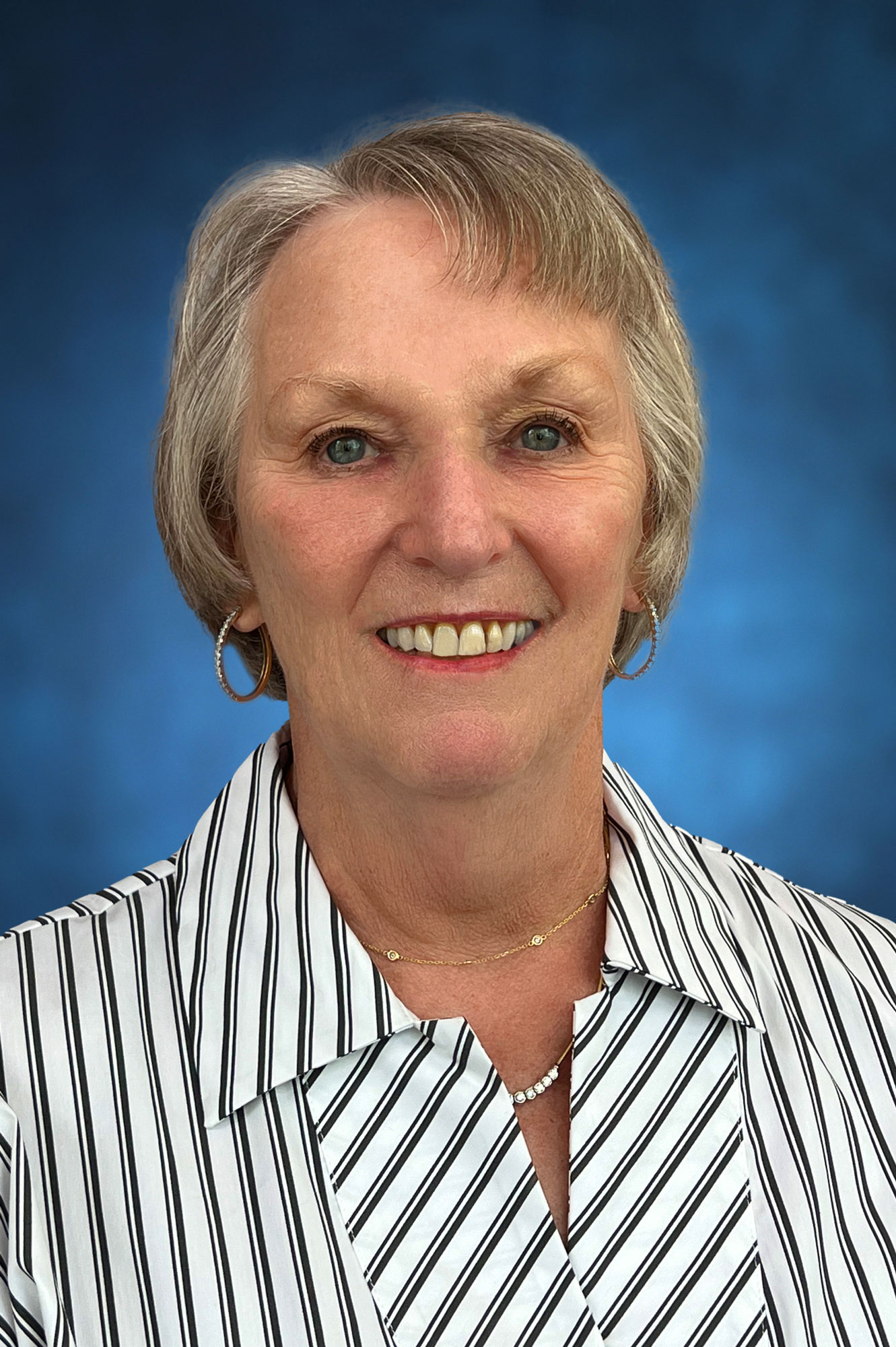 PEGGY CECCHINE
Secretary
---
Peggy Cecchine is a native of Havre de Grace, MD. She attended Johns Hopkins School of Nursing and Bon Secours School of Nursing and has a Bachelor of Science in Business Administration from the University of the State of New York. In 1986, after returning from Korea and with Gary's retirement from the Army, Peggy began working in the financial services business in Washington, DC where she was the Assistant Vice President for Administration at Ferris Baker, Watts.

In 1991 Peggy moved back to Havre de Grace and opened the third Edward Jones office in Maryland. She was very successful and at retirement managed over $125 million. In 1997 she became a limited partner in Edward Jones, a position she continues to hold even after her retirement as an active financial advisor. During her 19 years in Havre de Grace, she also served as the president of the Chamber of Commerce (twice) and as president of the Havre de Grace Rotary Club (twice).

She and Gary became residents of Four Seasons, an over 55 community in Dumfries, VA in 2010. At Four Seasons she was on the finance committee for several years.

After moving to our forever home at Westminster in 2018 she has been active with the development, finance, hospitality and dining committees and is a volunteer compassionate driver.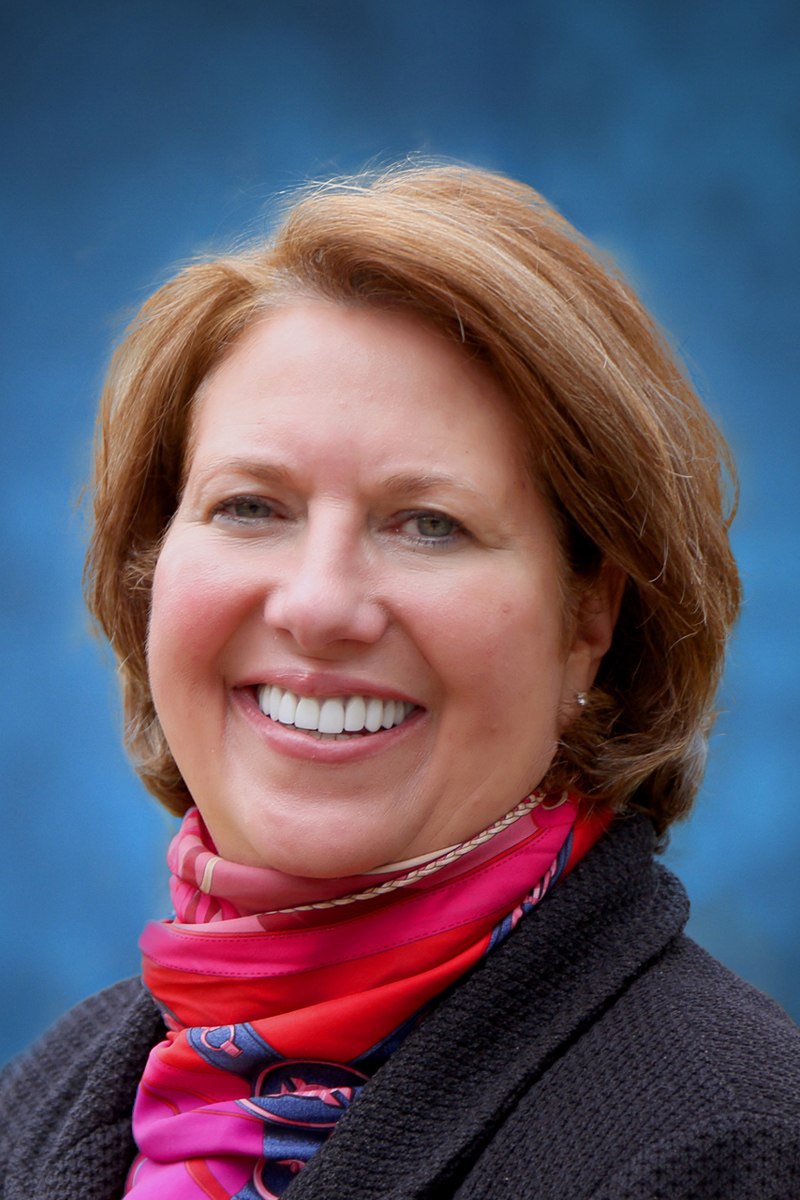 LYNN O'CONNOR
President and CEO, Ex-Officio
---
Lynn O'Connor is Ingleside's president and CEO, which includes Ingleside at Rock Creek, Westminster at Lake Ridge, Ingleside at King Farm, the Westminster Ingleside Foundation, Westminster Ingleside Group and Ingleside at Home. O'Connor has 40 years of aging services leadership experience, commencing her career in 1980 as an administrator in training at a Maryland nursing home and hospice. She was appointed by Governor Parris Glendening in 1995 to be a member of the Maryland Assisted Living Task Force, which was charged with creating Maryland's first assisted living legislation and regulations.

O'Connor has a bachelor's in health care management from St. Joseph's University, a Master of Science in health care administration from Central Michigan University, and Long-Term Care Certification from the University of Maryland. She is a Maryland-licensed nursing home administrator, a certified aging services professional and a certified Montessori dementia care professional. She has been a board member of what is now LeadingAge New Jersey and LeadingAge Colorado, and served on the LeadingAge House of Delegates and the board of directors of the American Health Care Association, where she chaired the not-for-profit committee and was a member of the strategic planning and executive committees.

O'Connor currently serves as the secretary and vice chair on the board of directors of LeadingAge DC and is vice chair of the Presbyterian Association of Homes and Services for the Aging, where she chairs the governance and nominations committee and is a member of the executive committee. She and her husband, Kevin, live in Washington, DC, and have one daughter, a son-in-law, and a grandson and granddaughter. They are members of Holy Trinity Church in Georgetown.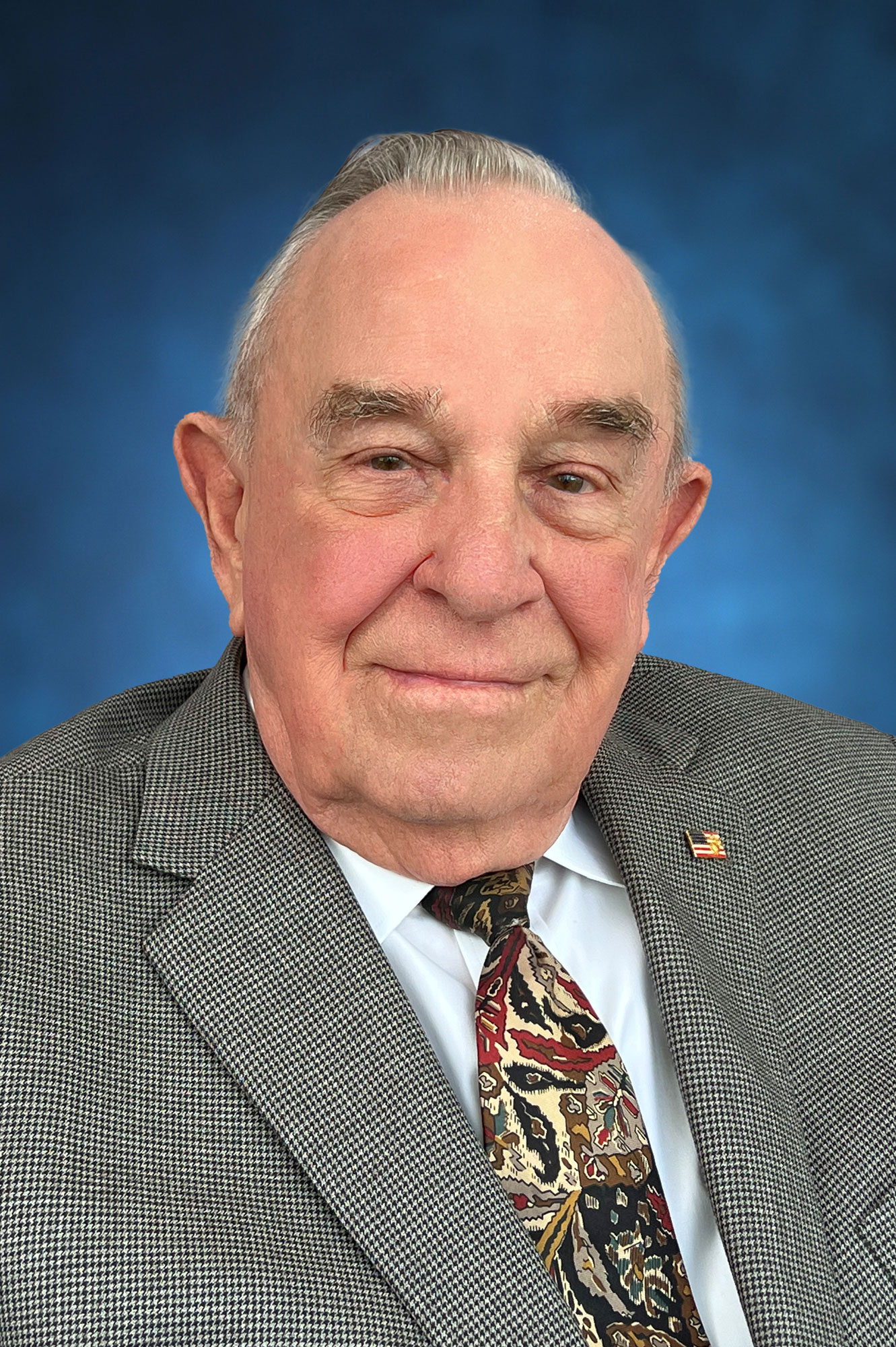 DALE H. CLARK
Chair Emeritus, Ex-Officio
---
Dale H. Clark received a Bachelor of Arts in foreign language from the University of Rochester and was commissioned as a second lieutenant in the U.S. Marine Corps in 1956. He graduated from the Marine Corps Basic and Amphibious Warfare School, the NATO Defense College and the Naval War College. Clark was a member of the teaching faculty of Yale University and the U.S. Naval War College. He served combat assignments in the Dominican Republic, Vietnam and Lebanon, and was an infantry officer, with special skills in the employment of nuclear weapons, logistics, and research and development. He retired from the U.S. Marine Corps with the rank of colonel in 1986.

Clark served as a civilian employee in the Office of the Secretary of Defense from 1986 to 1988, initially as principal director, Office of the Deputy Assistant Secretary of Defense for Drug Policy and Enforcement for three years and then as senior management analyst, Office of the Director, Administration & Management for 10 years. From 1999 to 2000, he worked as a consultant to the U.S. Department of Defense as a specialist in defense organization and management, intelligence and counterintelligence.

After moving to Westminster at Lake Ridge in September 2007, Clark served on the resident council and the resident dining, development and finance committees. He was appointed to the corporate governance & nominations committee in 2008, where he continues to serve.

He served as chairman of the board of directors of the Westminster Ingleside Foundation from 2010 to 2015 and currently serves as chair emeritus of the board. From 2010 to 2015, Clark served as director on the board of directors of Ingleside and its affiliate boards at Westminster at Lake Ridge, Ingleside at Rock Creek and Ingleside at King Farm.

He and his wife, Evelyn, have enjoyed their life at Westminster at Lake Ridge. They have three daughters, whose families all reside in Northern Virginia.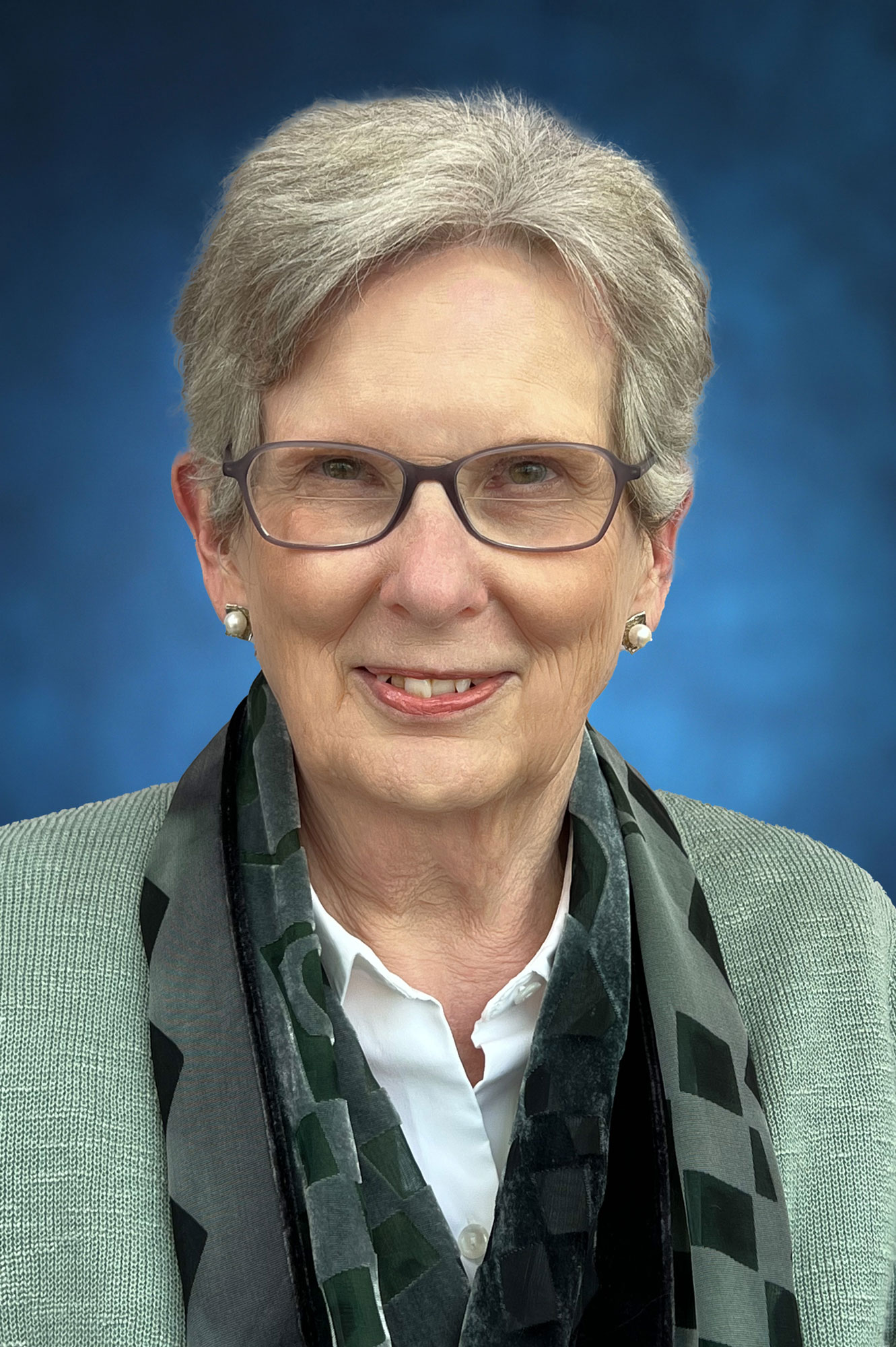 ALICE C. BUHL
---
Alice C. Buhl has extensive experience in philanthropy and not-for-profit management. She served as executive director of the Conference on Education and of the St. Louis Metropolitan Association for Philanthropy, as well as senior vice president of the Council on Foundations in Washington, DC

Buhl has been a consultant in philanthropy to many American and Canadian family foundations and prominent private foundations, specializing in assisting families as they manage critical challenges in times of transition. She was a senior consultant for Lansberg-Gersick & Associates, an international family business firm that advises families on all aspects of family enterprise.

She has also done extensive volunteer work. Buhl was a founding board member of the National Center for Family Philanthropy and served as a senior fellow there until 2019. She was a member of the session of three Presbyterian churches and served on and chaired the board of Warren Wilson College in Asheville, North Carolina.

Born and raised outside of Chicago, Buhl earned her MBA from Washington University (St. Louis). She and her husband, Lance, moved to Ingleside at King Farm in March 2016.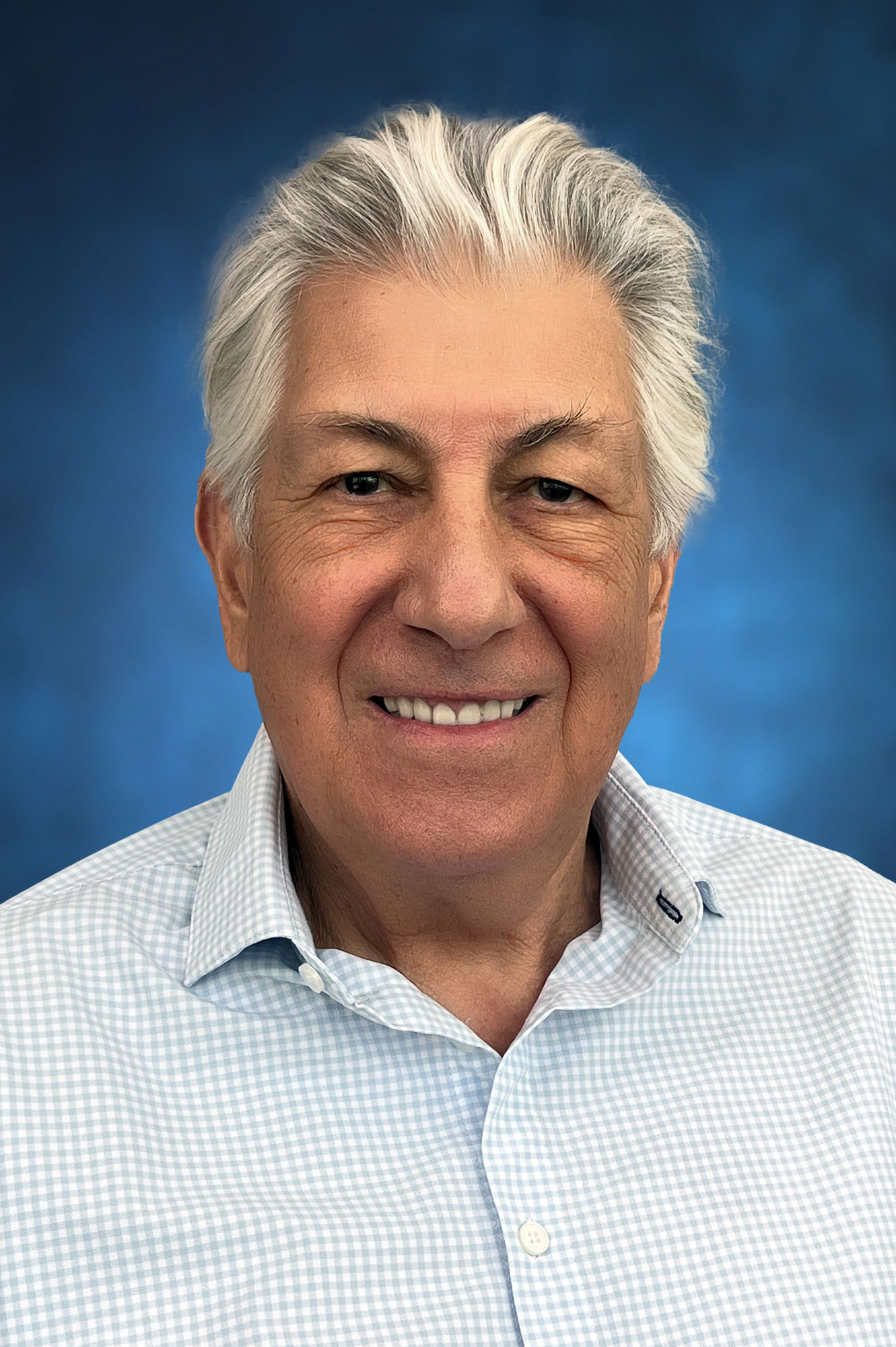 GARY CECCHINE
---
Gary Cecchine is a native of Marianna, PA. He is a graduate of the United States Military Academy at West Point, has a Masters Degree in Mechanical Engineering from the University of Pittsburgh and an MBA from Long Island University. After a 22 year Army career, which included service in Germany, Vietnam and Korea, he became a financial advisor with a major national firm, a financial advisor and branch manager with a regional firm and he and Peggy established Edward Jones offices in Ha-vre de Grace and Aberdeen, MD where he was a Certified Financial Planner. He has served as the moderator of Webster Congregational Christian Church, Havre de Grace, MD, on the Havre de Grace Economic Development Commission and as a board member of the Aberdeen, MD Chamber of Commerce. Prior to coming to Westminster he and Peggy lived in the Four Seasons Community in Dumfries, VA where he served as a "Helping Hand" for residents there for many years. Peggy and Gary moved into a cottage at Westminster in July 2018. Since that time he has been a volunteer driver and member of the Development Committee for the Westminster Ingleside Foundation. He served as president of the WLR Resident Council 2021-2022 and currently serves on the Ingleside Quality of Life and Care Committee.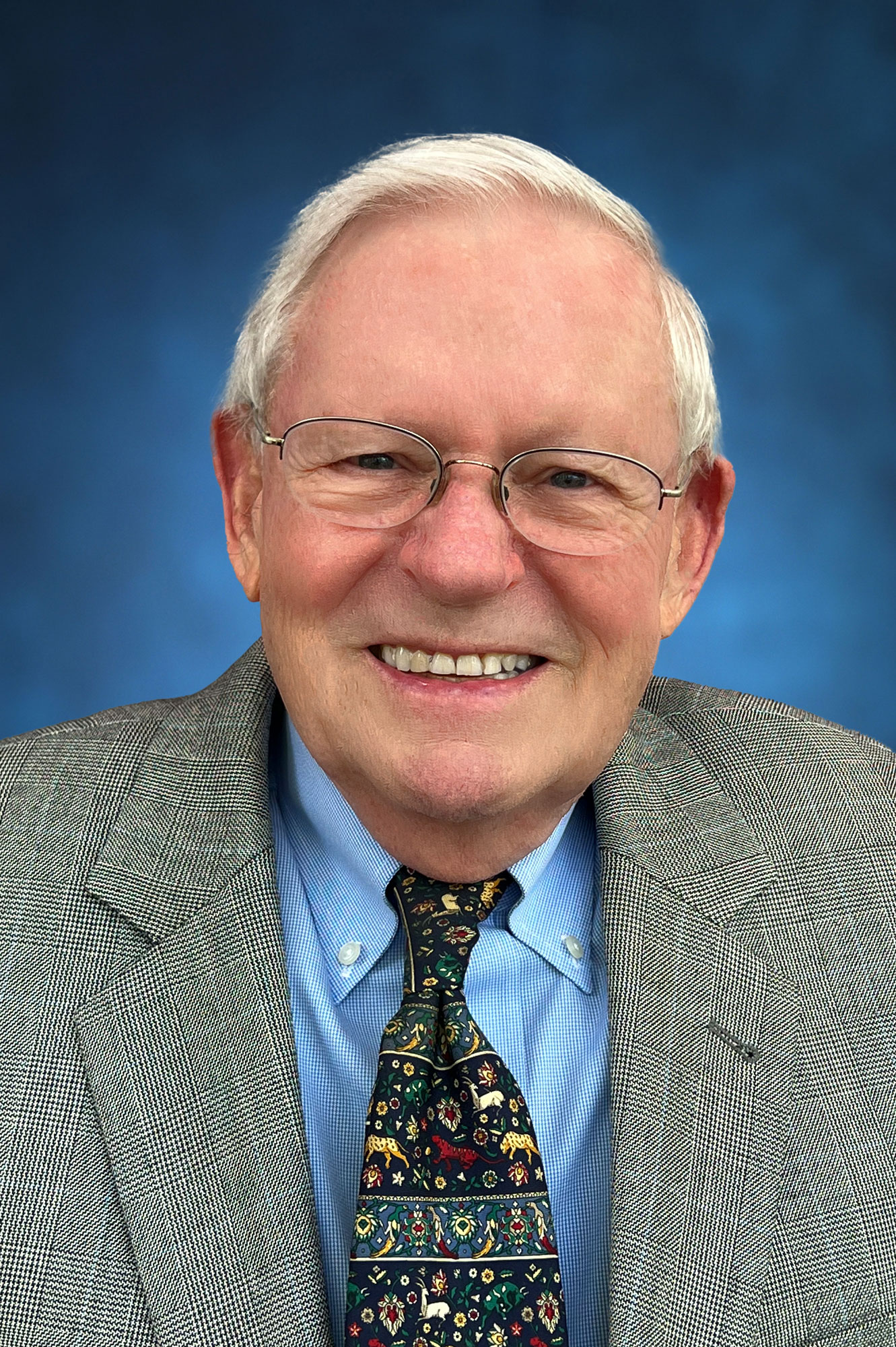 RICHARD HALL
---
Mr. Hall earned a B.A. in English and Modern Languages from Trinity College (CT) and an M.A. from L'Ecole Française at Middlebury College. After teaching French at the Berkshire School in Massachusetts and at the Phillips Exeter Academy in New Hampshire, each for seven years, he was appointed head of the upper school at the Seven Hills School in Cincinnati where he served for five years. For the next decade, he was headmaster of North Shore Country Day School in Chicago, and from 1989 to 2001, he was director of the International School of Brussels. He was involved in community activities and educational associations both in Chicago and Brussels, including serving on the boards of the Hadley School for the Blind in Winnetka, and the American Chamber of Commerce in Belgium. He also served as president of the Winnetka (IL) Rotary Club. Mr. Hall became head of Washington International School in July 2001 and retired in July 2007. During his tenure he worked closely with an affiliate school in Bangkok, the KIS International School(www.kis.ac.th). He also served on the board of the National Association of Independent Schools (NAIS) for six years and chaired the Global Initiatives Task Force. After 37 years, he retired from the board of the American Secondary Schools for International Students and Teachers (www.assist-inc.org) where he served as board chair for 12 years. ASSIST is a non-profit association which identifies and places annually about 170 international students from some 15-20 countries on one-year scholarships in independent schools in the United States. He was a member of the board of the International Student House (ISH) (www.ish-dc.org) in Washington until 2013 and of St. Albans School (www.stalbansschool.org) until 2014 where he co-chaired the Strategic Planning Committee, and of Washington International School until 2017. For several years he was a member of the team that investigated a potential "brother school" affiliation for St. Albans in Korea . Until last year he was a member of the board of the Madeira School (www.madeira.org) and LearnServe International (www.learn-serve.org). He is married to Carol A. Hall, a classical musician (violin and viola) and former teacher at the Phillips Exeter Academy, the Music Center of the North Shore (Winnetka) and the VanderCook College of Music. Their daughter and granddaughter live in California.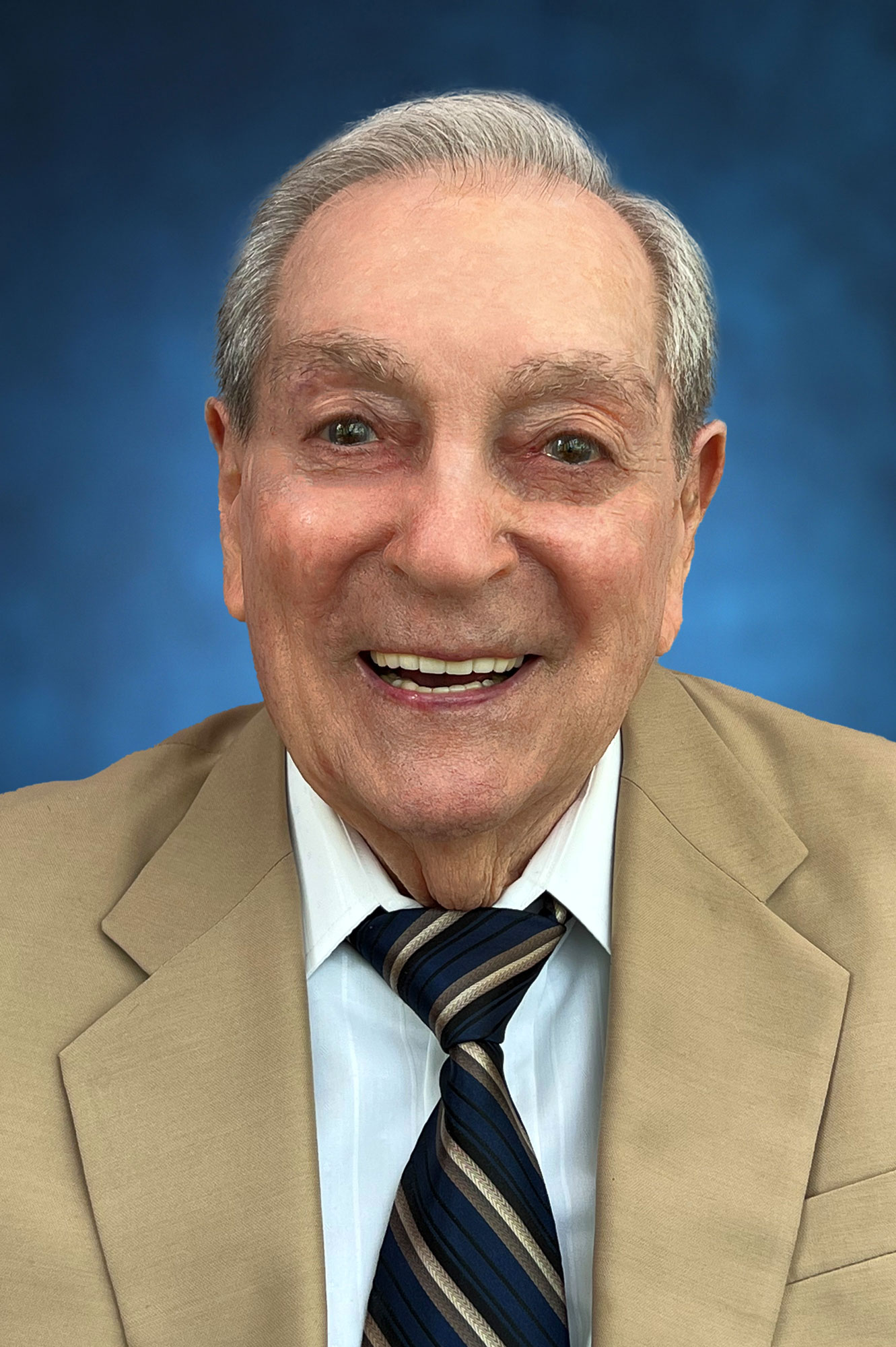 SY HERMAN
---
Sy is a graduate of NYU in accounting and law. He attributes his career in finance/accounting (including CPA) to the six years he spent in the Air Force – as a commissioned officer and civilian – pricing and negotiating military contracts. Later, an early retirement from IBM (as Director of Accounting) allowed him a third career with Arthur Andersen's Washington office. In retirement, Sy continues to serve as an Arbitrator for FINRA and the American Arbitration Association.

Early on, Sy took Dale Carnegie's famous fourteen-week course. He was a natural at "meeting and greeting", became an instructor himself, and now applies the time-honored principles to his grandkids.

Sy is very involved in supporting the community including George Washington University School of Law and JCC of Greater Washington.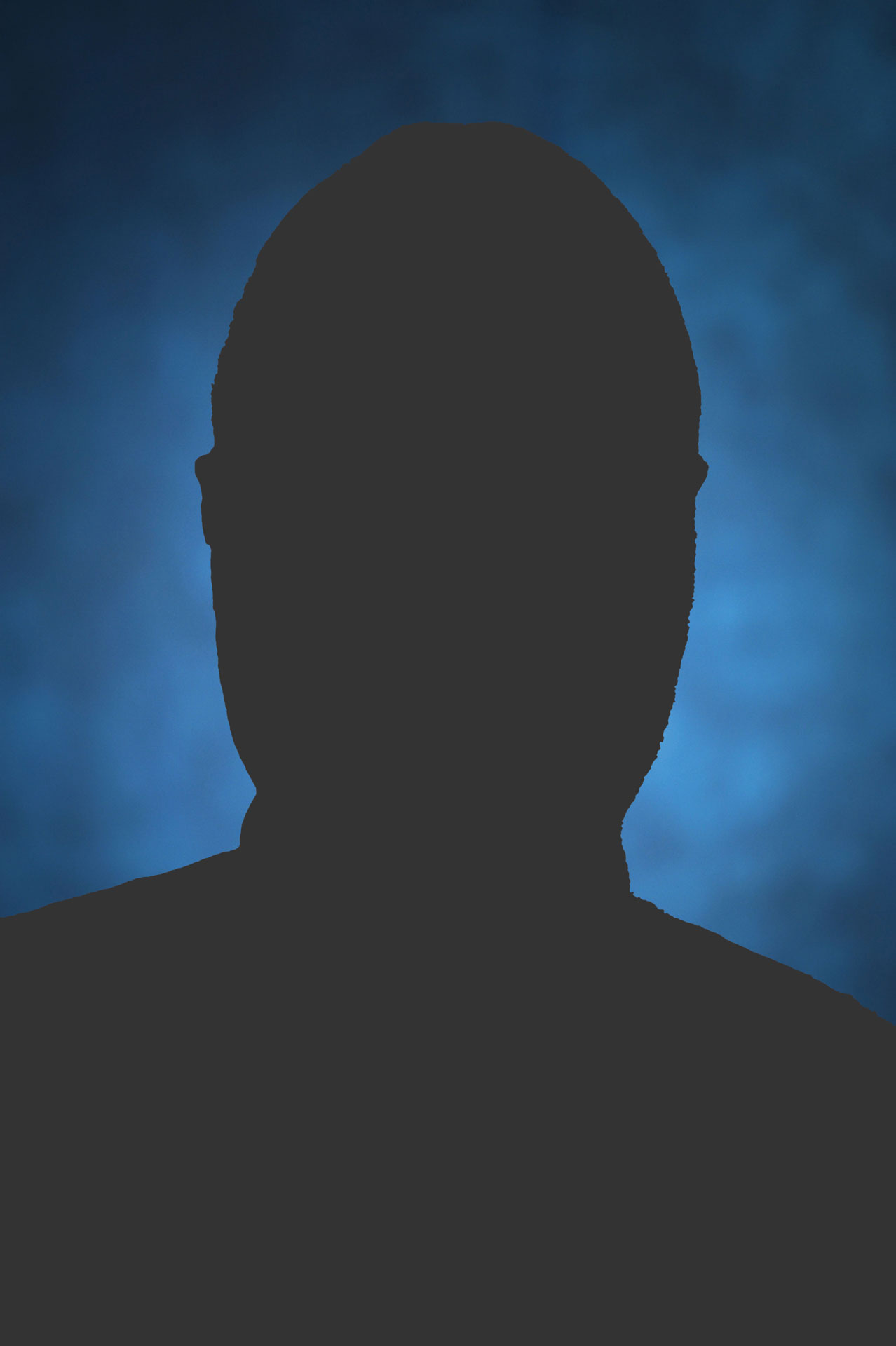 REGIS L. KEDDIE II
---
Regis II brings close to 50 years of investment experience to serving his clients, with more than half of that time at Davenport & Company. He has served clients through many economic and market swings and has proven to be a solution provider involved in the complete process – from planning, implementing, monitoring, and adjusting his clients' long-term strategies. Regis holds his Series 1, 63, 65, 24, 8, 201 and PC registrations as well as life and long-term care insurance licenses. Actively involved in the community, Regis is a member of the Fredericksburg Regional Chamber of Commerce, serving on its Finance Committee after serving terms as Board Chair and Board Director, as well as Finance Chair. He is the Trustee and Secretary-Treasurer of the Mary Washington Healthcare Foundation and a member of the Investment Committee of the Mary Washington Healthcare Corporation. Additionally, he is a past member of both the Spotsylvania County Planning Commission and Board of Zoning Appeals and the recent Finance Council Chair/Parish Advisory Council of St. Mary of the Immaculate Conception Church. Regis and his wife, Sandy, are the parents of six adult children and 17 grandchildren.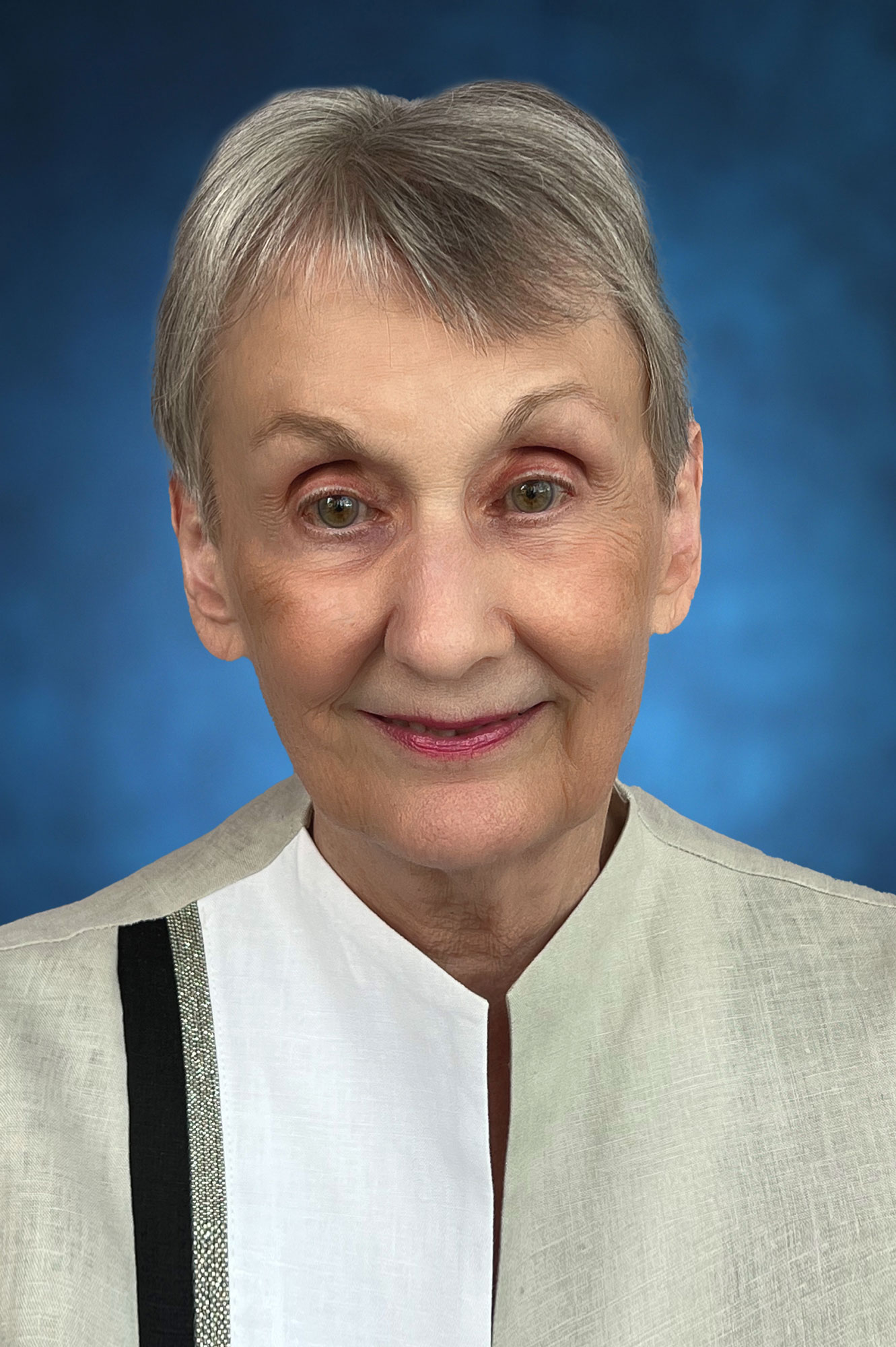 ELIZABETH KING
---
Elizabeth served as President of the Ingleside at Rock Creek Service Board from 2015-2018. She co-chaired the Ingleside Families Group for four years and was an active volunteer following her mother's move to Ingleside in 2006. After graduating from Swarthmore College, Elizabeth worked as an economist in both the Federal Government and private sector – with the Tariff Commission (now the International Trade Commission) and the International Trade Administration of the Commerce Department as well as with Exxon in TX and NY and Biospherics, Inc. and Potomac Associates in Washington, DC. She served as Deacon and Elder of Chevy Chase Presbyterian Church and chaired several CCPC committees, including Discipleship and Community Life and Outreach. Elizabeth has two sons and three grandsons.
ROBERT LEN, CPA
---
Robert Len holds a master's degree in taxation from Georgetown University and a bachelor's degree in commerce from the McIntire School of Commerce at the University of Virginia.

A certified public accountant, Len started his career with Touché Ross and Co. (now Deloitte). After several years there, he joined The Wolf Group — a CPA firm in Northern Virginia — later becoming a partner in 1990. There, he advised clients on a wide array of tax and planning issues. In 1996, Len and Leonard Wolf formed Wolf Group Capital Advisors, a wealth management firm that helps clients create a decision-making framework for their lives — identifying short- and long-term priorities and organizing clients' affairs to help achieve their dreams.

Len regularly speaks at international organizations and financial institutions about topics including financial planning, tax planning, retirement planning and investment strategies.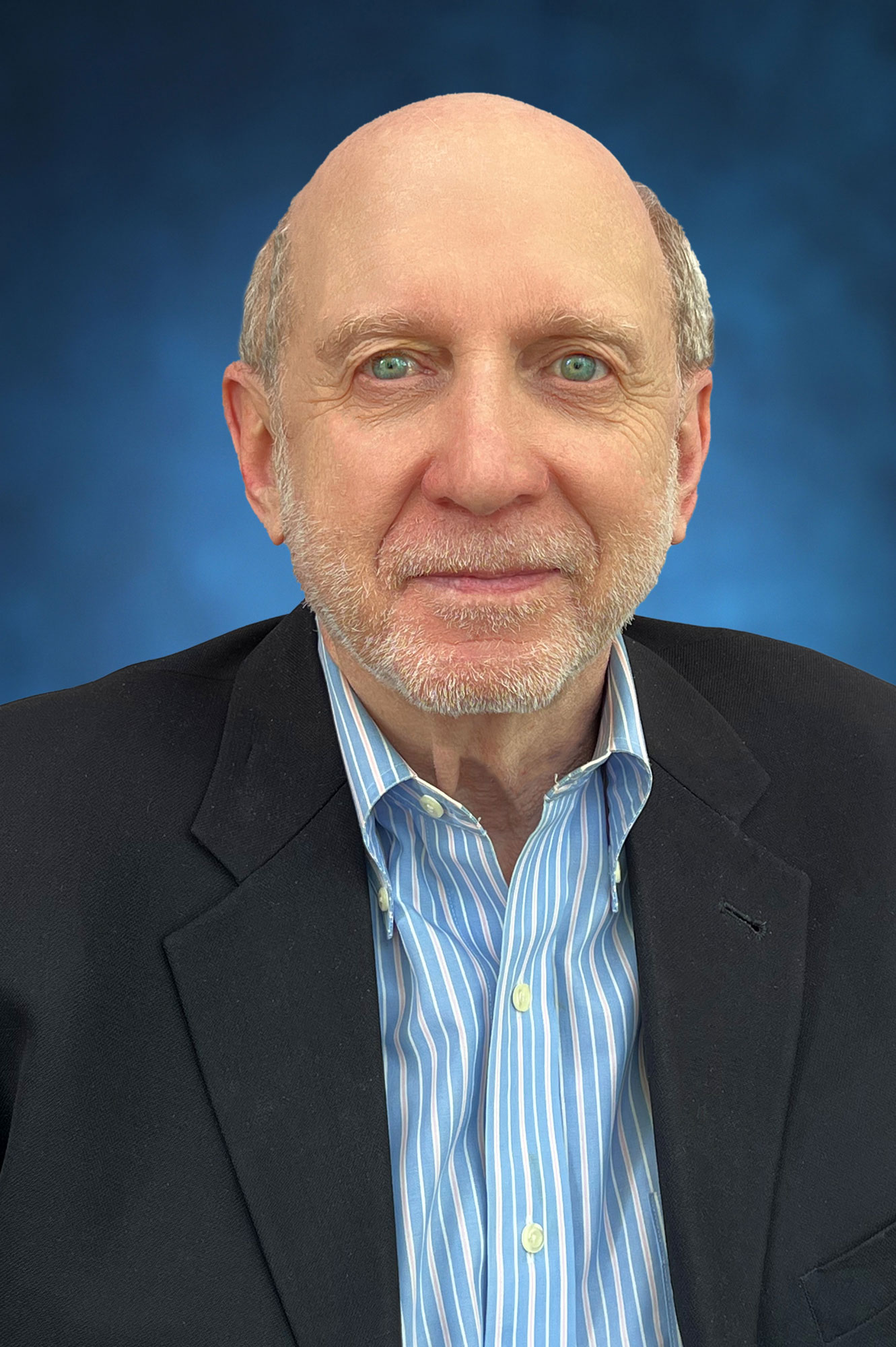 DAN RUBINFELD
---
Prof. Daniel L. Rubinfeld is Robert L. Bridges Professor of Law and Professor of Economics Emeritus at the University of California, Berkeley and Professor of Law at NYU. He served from June 1997 through December 1998 as chief economist and Deputy Assistant Attorney General for Antitrust in the U.S. Department of Justice. Dan is the author of a variety of articles relating to antitrust and competition policy, law and economics, and public economics, as well as two textbooks, Microeconomics and Econometric Models and Economic Forecasts. He is also the co-author (with Robert Inman) of Democratic Federalism, a Princeton Press 2020 publication. He has consulted for private parties and for a range of public agencies including the Federal Trade Commission, the Antitrust Division of the Department of Justice, and various State Attorneys General. He has been a fellow at the National Bureau of Economic Research (NBER), the Center for Advanced Studies in the Behavioral Sciences, and the John Simon Guggenheim Foundation. Professor Rubinfeld teaches courses in antitrust and law and statistics (co-taught with Judge Katherine Forrest) and is a member of the American Academy of Arts and Sciences and a research fellow at NBER. He is a past President of the American Law and Economics Association.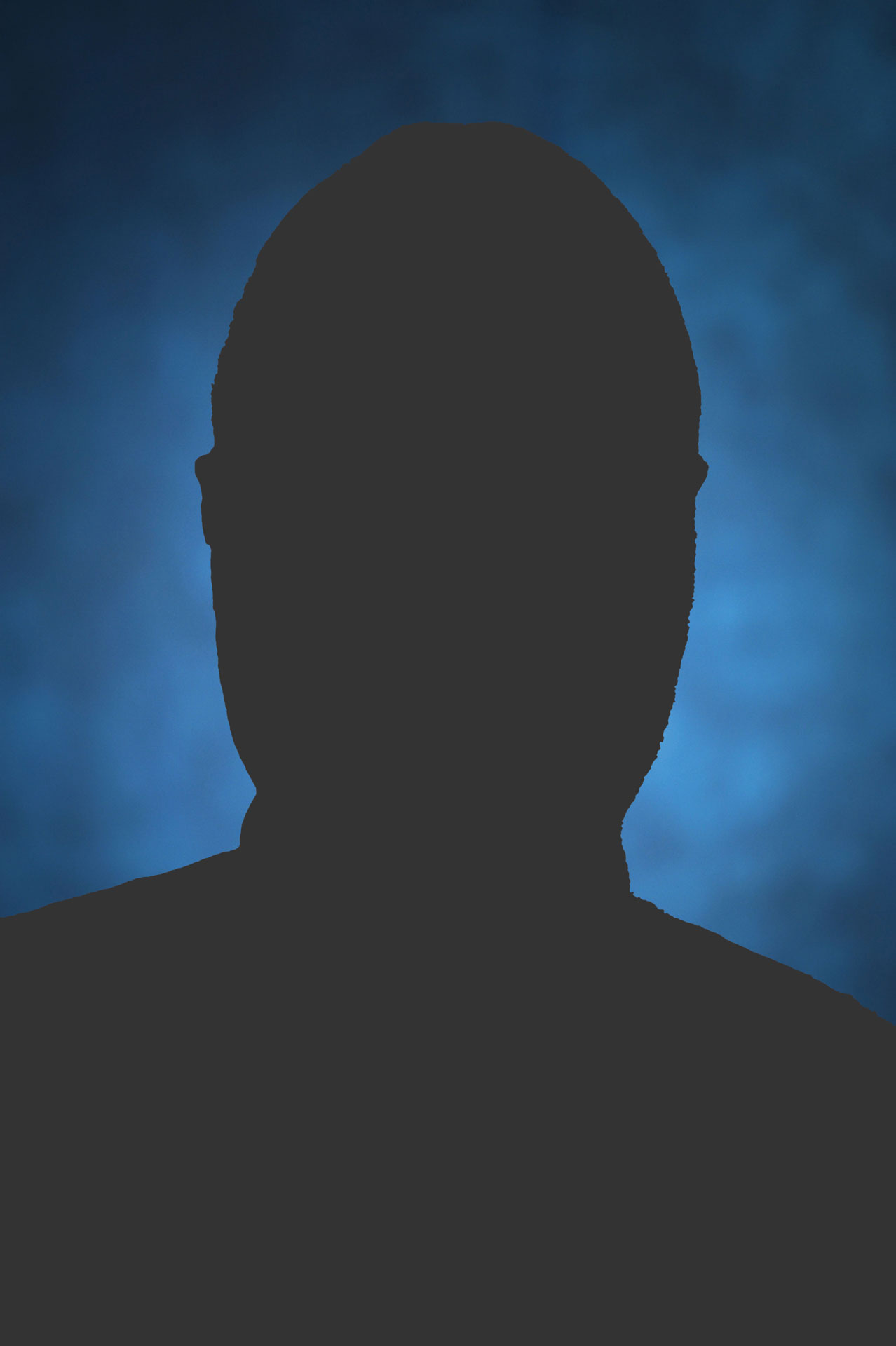 PETER L. WILLSON, PhD
---
Pete is the Founder and CEO of Sotas, Inc., which invented, designed, and manufactured high-tech systems for US, European, and Asian telecommunications companies. Entrepreneurship followed his success at turning around small corporations. In the public/not-for-profit sectors, Pete was the Chief Scientist for Systems Analysis for the Department of the Navy after leading analytical efforts at the non-profit Center For Naval Analysis. He earned M.S. and Ph. D. degrees in physics as a NASA Fellow at Michigan State University. He is currently president of the board of Watergate South where he replaced and reorganized the management and restructured the corporation's finances with a new $19 million loan.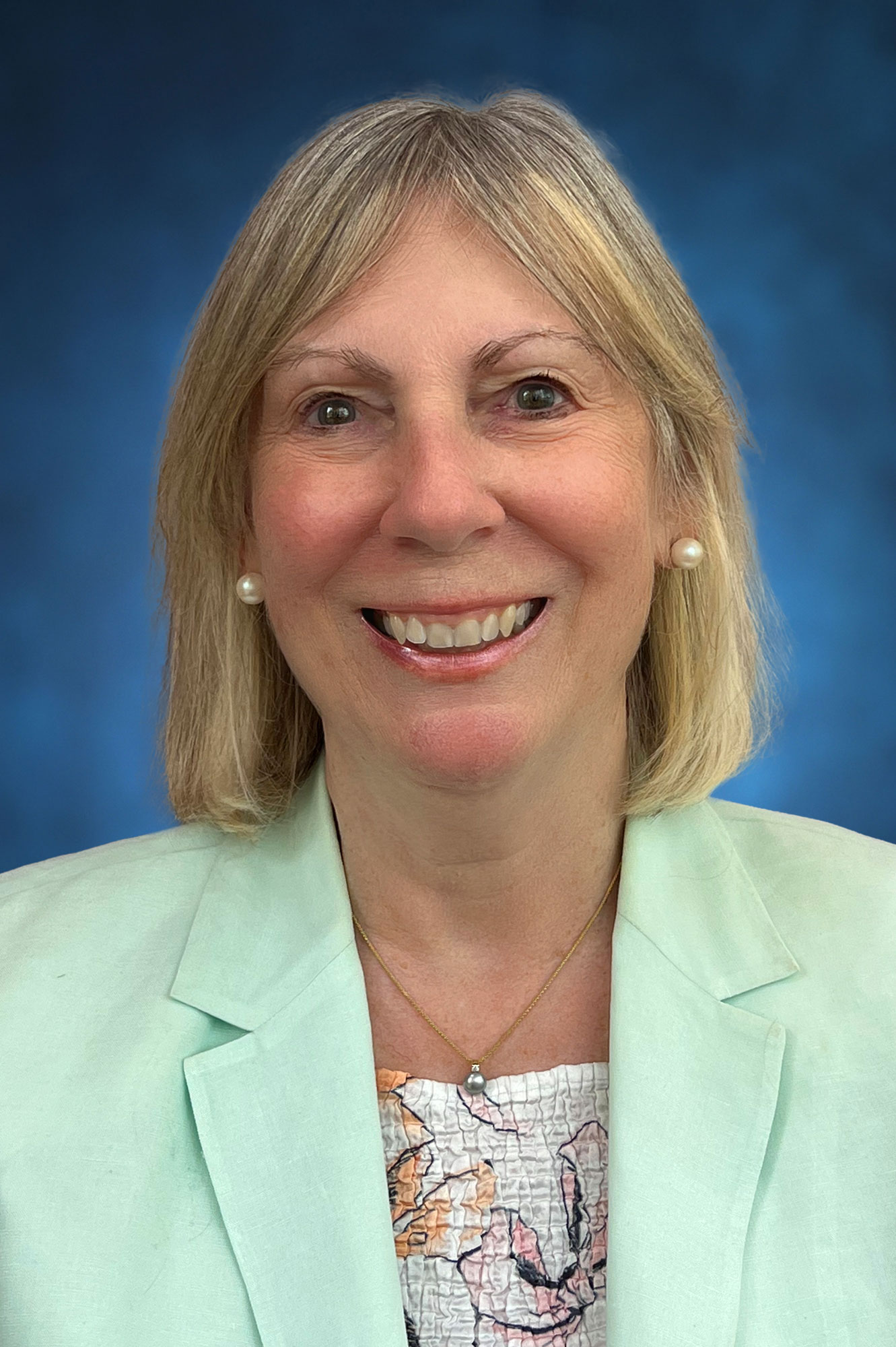 CATHY WRIGHT
---
After graduating from Georgetown University's School of Foreign Service, Cathy worked in the Georgetown University Economics Department for several years. She subsequently joined Data Resources Inc., a technology start-up company leading pioneering work in the development of computer-based economic forecasting models, and collection and online dissemination of international economic statistics. She spent a year in Brussels helping to open DRI's first international office. Following this, she joined the Economics Department of the Organization for Economic Cooperation and Development (OECD) in Paris where she worked for four years, leading development of the statistical databases underlying OECD's semi-annual forecasting exercises. Cathy then returned to Washington to join the International Monetary Fund where she led the data management section supporting the IMF's World Economic Outlook forecasting exercise, and the related publication and data dissemination activities. Cathy concluded her career at the IMF as a Division Chief in the Statistics Department, where she was responsible for the IMF's statistical information systems, publications, and electronic data products. Upon retiring from the IMF, Cathy and Lee embarked upon the adventure of learning Italian and studying art history by moving to Florence, where they spent four years. This, of course, included serious study of Italian regional foods and wines. Cathy and Lee are now based in Washington, but still dedicate several months a year to world travel, with a focus on France and Italy (our homes away from home). Cathy is a docent at Dumbarton Oaks Museum and Garden, taking advantage of her interest and experience in both Byzantine and pre-Columbian history and art, as well as in garden architecture and design. She is an officer of the Board of the IMF Retirees Association. As a member of the Cosmos Club, Cathy is a co-organizer of the Medieval Interest Group, and participates in the Climate Change Group which focuses on many global environmental issues. At Ingleside Rock Creek, Cathy is a member of the Board of the Westminster Ingleside Foundation, and is head of the Ingleside Development Committee. Her interests include international travel (especially Italy and France), Byzantine and medieval history and art, and medieval and Renaissance music.
IRC Development Committee Members
2023 Chair – Cathy Wright
Paul Armington
Ruth Cogan
Janet Kelley
Dick Hall
Linda Hunter
Ted Truman
Jason Basile, Executive Director
Donna Goldman, Associate Director of Development
Doug Myers, President and CEO
WLR Development Committee Members
2023 Chair – Gary Cecchine
Ellen Boneparth
Peggy Cecchine
Peggy Gaertner
Sarah Hopwood
Byron Martin
Kera Wooten, Executive Director
Michelle Thurston, Executive Assistant
Kate Kavitski, Associate Director of Development
Douglas C. Myers, President and CEO
IKF Development Committee Members
2023 Chair – Alice Buhl
Ed Balkovich
Richard Kyle
Kenya Bryant, Executive Director
Kate Kavitski, Associate Director of Development
Douglas C. Myers, President and CEO